 The Middle Temple Murder
A late-night stroll turns up a shocking discovery when a pedestrian stumbles across a dead body in what many presumed to be a virtually crime-free neighbourhood. The close-night Middle Temple community is thrown into disarray -- and an unlikely duo set out to decipher the single, cryptic clue found near the body and crack the case.
'The Middle Temple Murder' Summary
Midnight. A lonely courtyard. The dead body of a stranger—a prosperous looking, well dressed, elderly man is found in Middle Temple Lane, London. This is one of England's ancient Inns of Court where barristers were traditionally apprenticed and carried on their work. Middle Temple is just a few minutes walk away from busy Fleet Street and the Thames Embankment. In the dead man's pocket is a piece of paper with the name and address of a young barrister. One of the first people to reach the crime scene is the investigative reporter, Frank Spargo, who writes for a leading London newspaper, The Watchman. Spargo is puzzled. Why would such a person be wandering about here at this hour? This extraordinary discovery draws Spargo into a labyrinthine web of intrigue, murder and crime in high places.
The Middle Temple Murder by Joseph Smith Fletcher was first published in 1919 and is a great example of the classical English detective story. Joseph Smith Fletcher initially embarked on a career in law but soon switched to journalism. He was also a gifted poet and his first published work was a book of poetry. He went on to write some very notable books of historical fiction and history. This led to his becoming a Fellow of the Royal Historical Society.
However, he turned to writing mysteries in 1914, the era which is considered the Golden Age of Detective Fiction. He wrote more than 100 detective novels which were extremely well received and gave him good financial returns.
Fletcher's style may seem a little dated, and since it was written more than a century ago, there are elements which may seem politically incorrect to us, but he manages to create a sinister atmosphere and keeps you guessing till the end. Being the work of a writer of history, The Middle Temple Murder is also full of interesting nuggets of information and ambiance that evoke the London of the early 1900s. It is also an early example of the "procedural" crime story, where the facts become available to the reader in a logical sequence yet the identity of the criminal is kept hidden.
If you enjoy the vintage mystery story full of atmosphere and one that presents a nice little puzzle, The Middle Temple Murder is certainly a great choice!
Book Details
Author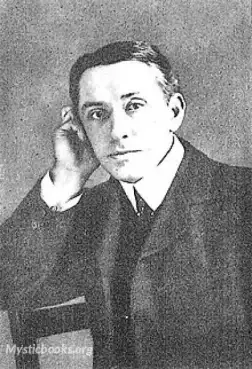 Joseph Smith Fletcher (7 February 1863 – 30 January 1935) was an English journalist and author. He wrote more than 230 books on a wide variety of subjects, both fiction and non-fiction, and was...
More on J. S. Fletcher
Download eBooks
Listen/Download Audiobook
Reviews for
The Middle Temple Murder
No reviews posted or approved, yet...