 The Story of Joan of Arc
by Andrew Lang
The story begins in the early 1400 hundreds and Joan of Arc being a child with thirteen years old and one day she was outside and she hears something to, go to her mother, but then she hears someone that to go to general of France and that she will free France from England and the two countries had been at war for along time. As expected he said no, the voices told her to go again. This voices where others saints. This time she told him about what the saints said, and he saw that she wasn't just a normal girl. So he sent some men and gave her a horse and she mounted very well even though with no experience and much more that they would've expected from just a girl, so the french took her in and sent a letter to her parents. Time passed and her attack on Orleans which was in current control of the English. She attack a with the french on her side and took over the Orleans and that was the start of the France taking back their land. But was captured at Compiegne near the Burgundian Faction which was a ally of the English so they sold to them since they paid the most for her. She was integrated in a male jail cell, but she was much wiser them all of them. But she was tricked she sign a contract that she would wear a dress since she only wore menes clothing, but that meant she could be burn alive as a which. And so she died at age 19 and crowned her king Charles VIII with her victories.
'The Story of Joan of Arc ' Summary
Joan of Arc is a folk heroine of France and a Roman Catholic saint. Claiming divine guidance, she led the French army to several important victories during the Hundred Years' War, which paved the way for the coronation of Charles VII of France. Captured by her enemies, she was sold to the English and put on trial for charges of "insubordination and heterodoxy". She was burned at the stake for heresy when she was 19 years old. Twenty-five years after her execution, an inquisitorial court examined the trial, pronounced her innocent, and declared her a martyr. Joan of Arc was beatified in 1909 and canonized in 1920. She is one of the patron saints of France. Most of what is known today of her story comes from the detailed court records of her trials.
Book Details
Genre/Category
Tags/Keywords
Author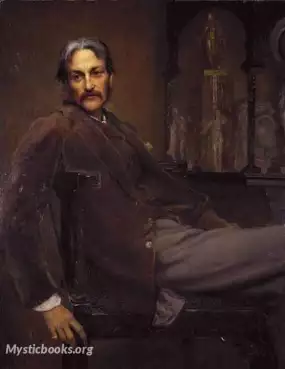 Andrew Lang was a Scottish poet, novelist, literary critic, and contributor to the field of anthropology. He is best known as a collector of folk and fairy tales. The Andrew Lang lectures at the Unive...
More on Andrew Lang
Listen/Download Audiobook
Reviews for
The Story of Joan of Arc
No reviews posted or approved, yet...