 With Fire and Sword
Samuel H. M. Byers was an American poet, diplomat, and soldier in the Civil War. "In war some persons seek adventures; others have them in spite of themselves. It happened that the writer of this book belonged to a regiment that seemed to be always in the midst of great experiences. It was, in fact, one of the few regiments that absolutely fought themselves out of existence. It was mustered in a thousand strong; it lost seven hundred and seventy-seven men by death, wounds, and disease. The fragment that was left over was transferred to a cavalry command. When the writer finally escaped from prison, after many months of confinement and many thrilling adventures both in prison and in the army of the enemy, he was mustered out as a "supernumerary officer." His command had ceased to exist. He was literally the last man of the regiment. He kept a diary every day in the four years of war and adventure. The substance of the facts related here is from its pages; occasionally they are copied just as they are there set down. The book is not a history of great army movements, it is simply a true tale of the thrilling experiences of a subordinate soldier in the midst of great events."
'With Fire and Sword' Summary
With Fire and Sword is a historical novel by the Polish author Henryk Sienkiewicz, published in 1884. It is the first volume of a series known to Poles as The Trilogy, followed by The Deluge and Fire in the Steppe. The novel has been adapted as a film several times, most recently in 1999.
With Fire and Sword is a historical fiction novel, set in the 17th century in the Polish–Lithuanian Commonwealth during the Khmelnytsky Uprising. It was initially serialized in several Polish newspapers, chapters appearing in weekly installments. It gained enormous popularity in Poland, and by the turn of the 20th century had become one of the most popular Polish books ever. It became obligatory reading in Polish schools, and has been translated into English and most European languages.
The series was a vehicle for expressing Polish patriotism in a Poland partitioned and deprived of independence.
Book Details
Author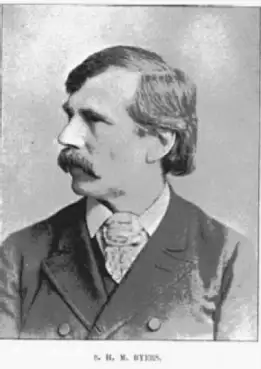 More on Samuel H.M. Byers
Download eBooks
Listen/Download Audiobook
Reviews for
With Fire and Sword
No reviews posted or approved, yet...