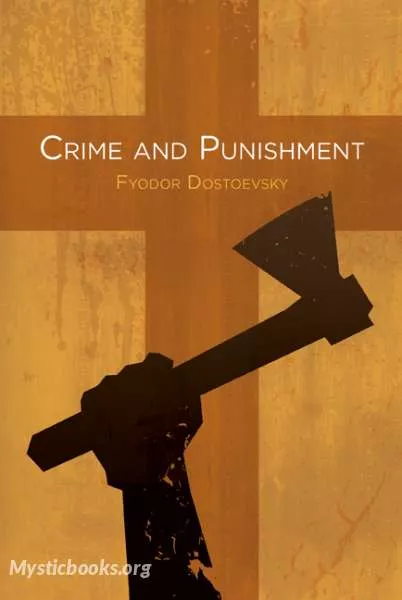 Crime and Punishment
A mysterious crime is being plotted in a tiny garret above a dilapidated apartment building in St Petersburg in Russia. The plotter, Rodion Raskolinikov, is a poor student who has delusions of ridding the world of "worthless vermin" and counter balancing these crimes with good deeds. He commits a murder to test his own theories and prove that crime comes naturally to the human species. Crime and Punishment is a path-breaking novel of ideas that changed the course of novel writing in the 20th century. The intense insights into the workings of the human mind had seldom been attempted by any writer anywhere in the world till then. The author, Fyodor Dostoyevsky, was the son of a hardworking but indigent doctor in Moscow. He was educated in boarding schools and later at a military academy from which he graduated as a military engineer. However, his heart was set on becoming a writer and he left the army to pursue a life devoted to writing. He was also deeply involved in the politics of the time and was sentenced to four years in a prison camp in Siberia for being part of an anarchist group. In Siberia, he underwent an ideological change and reverted to traditional/conservative ideas. Crime and Punishment was published in serial form in a literary journal in 1866 after he returned from Siberia. His father's sudden and brutal killing by serfs on their own estate probably provided the trigger for the ideas expressed in the book. His father was an authoritarian despot, while his mother was a weak and fearful person and many of Dostoyevsky's novels contain images that portray these contradictions.
'Crime and Punishment' Summary
Rodion Romanovich Raskolnikov, a former law student, lives in extreme poverty in a tiny, rented room in Saint Petersburg. Isolated and antisocial, he has abandoned all attempts to support himself, and is brooding obsessively on a scheme he has devised to murder and rob an elderly pawn-broker. On the pretext of pawning a watch, he visits her apartment, but remains unable to commit himself. Later in a tavern he makes the acquaintance of Semyon Zakharovich Marmeladov, a drunkard who recently squandered his family's little wealth. Marmeladov tells him about his teenage daughter, Sonya, who has become a prostitute in order to support the family. The next day Raskolnikov receives a letter from his mother in which she describes the problems of his sister Dunya, who has been working as a governess, with her ill-intentioned employer, Svidrigailov. To escape her vulnerable position, and with hopes of helping her brother, Dunya has chosen to marry a wealthy suitor, Luzhin, whom they are coming to meet in Petersburg. Details in the letter suggest that Luzhin is a conceited opportunist who is seeking to take advantage of Dunya's situation. Raskolnikov is enraged at his sister's sacrifice, feeling it is the same as what Sonya felt compelled to do. Painfully aware of his own poverty and impotence, his thoughts return to his idea. A further series of internal and external events seem to conspire to compel him toward the resolution to enact it.
In a state of extreme nervous tension, Raskolnikov steals an axe and makes his way once more to the old woman's apartment. He gains access by pretending he has something to pawn, and then attacks her with the axe, killing her. He also kills her half-sister, Lizaveta, who happens to stumble upon the scene of the crime. Shaken by his actions, he steals only a handful of items and a small purse, leaving much of the pawn-broker's wealth untouched. Due to sheer good fortune, he manages to escape the building and return to his room undetected.
Book Details
Original Language
Russian
Genre/Category
Tags/Keywords
Author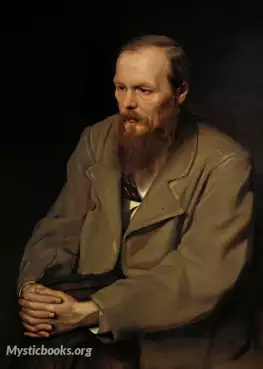 Fyodor Mikhailovich Dostoevsky, sometimes transliterated as Dostoyevsky, was a Russian novelist, philosopher, short story writer, essayist, and journalist. Dostoevsky's literary works explore human ps...
More on Fyodor Dostoyevsky
Download eBooks
Listen/Download Audiobook
Reviews for
Crime and Punishment
No reviews posted or approved, yet...