 Dangerous relationships or Les liaisons dangereuses
Les Liaisons dangereuses is a French epistolary novel by Pierre Choderlos de Laclos, first published in four volumes by Durand Neveu from March 23, 1782. It is the story of the Marquise de Merteuil and the Vicomte de Valmont, two narcissistic rivals (and ex-lovers) who use seduction as a weapon to socially control and exploit others, all the while enjoying their cruel games and boasting about their talent for manipulation. It has been seen as depicting the corruption and depravity of the French nobility shortly before the French Revolution, and thereby attacking the Ancien Régime. The book has also been described as merely a story about two amoral people.
'Dangerous relationships or Les liaisons dangereuses' Summary
The Vicomte de Valmont is determined to seduce the virtuous, married, and therefore inaccessible Madame de Tourvel, who is staying with Valmont's aunt while her husband is away on a court case. At the same time, the Marquise de Merteuil is determined to corrupt the young Cécile de Volanges, whose mother has only recently brought her out of a convent to be married—to Merteuil's previous lover, who has rudely discarded her. Cécile falls in love with the Chevalier Danceny (her young music tutor), and Merteuil and Valmont pretend to help the secret lovers in order to gain their trust and manipulate them later to benefit their own schemes.
Merteuil suggests that the Vicomte should seduce Cécile in order to enact her revenge on Cécile's future husband. Valmont refuses, finding the challenge too easy and preferring to devote himself to seducing Madame de Tourvel. Merteuil promises Valmont that if he seduces Madame de Tourvel and provides her with written proof of seduction, she will spend the night with him. He expects rapid success, but does not find it as easy as his many other conquests. During the course of his pursuit, Valmont discovers that Cécile's mother has written to Madame de Tourvel about his bad reputation. He avenges himself by seducing Cécile as Merteuil had suggested. Meanwhile, Merteuil takes Danceny as her lover.
By the time Valmont has succeeded in seducing Madame de Tourvel, he seems to have fallen in love with her. Jealous, Merteuil tricks him into deserting Madame de Tourvel—and reneges on her promise of spending the night with him. In retaliation, Valmont reveals that he prompted Danceny to reunite with Cécile, leaving Merteuil abandoned yet again. Merteuil declares war on Valmont and reveals to Danceny that Valmont has seduced Cécile.
Danceny and Valmont duel, and Valmont is fatally wounded. Before he dies, he gives Danceny the letters proving Merteuil's own involvement. These letters are sufficient to ruin her reputation so she flees to the countryside, where she contracts smallpox. Her face is left permanently scarred and she is rendered blind in one eye, so she loses her greatest asset: her beauty. But the innocent also suffer from the protagonists' schemes: desperate with guilt and grief, Madame de Tourvel succumbs to a fever and dies, while Cécile returns to the convent, dishonoured.
Book Details
Genre/Category
Tags/Keywords
Author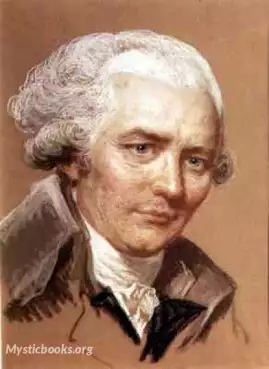 Pierre Ambroise François Choderlos de Laclos was a French novelist, official, freemason and army general, best known for writing the epistolary novel Les Liaisons dangereuses (Dangerous Liaison...
More on Choderlos de Laclos
Download eBooks
Listen/Download Audiobook
Reviews for
Dangerous relationships or Les liaisons dangereuses
No reviews posted or approved, yet...