 Dead Men's Money
A naïve but sincere young lawyer's assistant who only dreams of marrying his childhood sweetheart and yearns to have a home and family with her. His sharp witted boss keeps the firm going by dint of shrewd business sense and legal talent. When the assistant accidentally stumbles into a murder case, the scene is set for events that change all their lives. Dead Men's Money by Joseph Smith Fletcher was published in 1920, the era considered to be the Golden Age of detective fiction. Writers like Agatha Christie, Ngaio Marsh, Dorothy L. Sayers, Raymond Chandler, Ellery Queen, Georges Simenon and many more from different parts of the world were writing hundreds of novels that followed a more or less similar style and pattern. Cozy country houses, remote and lonely locations, a closed group of people, a series of murders, a romantic interest, the incompetence of the local police, an amateur or professional sleuth who successfully unravels the mystery and a final explanation were the elements of most of their books. Though these elements were acknowledged to be clichéd, the charm and appeal of the classic detective story has never waned.
'Dead Men's Money' Summary
Joseph Smith Fletcher was a multi-talented writer. He was a journalist and historian as well as a leading writer of detective fiction during the Golden Age. His books are characterized by memorable characters, solid plot elements, brisk pace and "clean" story telling style. Fletcher also wrote some very notable non-fiction books on history, some novels about rural life, poetry and essays before turning to detective fiction in 1914. The success of his first book encouraged him to write more than 100 whodunits, many of them featuring his fictional sleuth, Ronald Camberwell.
Set initially in the quiet environs of a rural small town, Berwick-on-Tweed, bordering Scotland, the plot of Dead Men's Money takes the reader across many changing locales. It features a hero, Hugh Moneylaws, who is none too bright. His widowed mother runs a small boarding house to supplement the family income. Hugh wants desperately to make some extra cash, so he agrees to run a mysterious errand for one of the lodgers who is apparently too ill to go out. This sparks off a chain of events that impact all of them.
Well constructed, exciting and amusing in parts, Dead Men's Money is indeed a great addition to your library and is sure to appeal to readers of all ages. If you haven't encountered JS Fletcher before, this could also be the start of a great collection of his novels.
Book Details
Author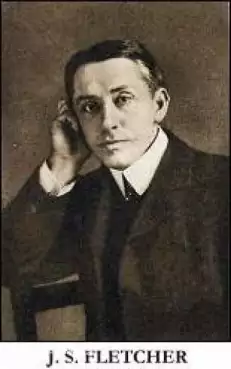 Joseph Smith Fletcher was an English journalist and author. He wrote more than 230 books on a wide variety of subjects, both fiction and non-fiction, and was one of the most prolific English writers o...
More on Joseph Smith Fletcher
Download eBooks
Listen/Download Audiobook
Reviews for
Dead Men's Money
No reviews posted or approved, yet...