 Gargantua and Pantagruel, Book II
The Life of Gargantua and of Pantagruel is a pentalogy of novels written in the 16th century by François Rabelais,a telling the adventures of two giants, Gargantua. The work is written in an amusing, extravagant, and satirical vein, features much erudition, vulgarity, and wordplay, and is regularly compared with the works of William Shakespeare and James Joyce. Rabelais was a polyglot, and the work introduced "a great number of new and difficult words into the French language".
'Gargantua and Pantagruel, Book II' Summary
Gargantua
After the success of Pantagruel, Rabelais revisited and revised his source material, producing an improved narrative of the life and deeds of Pantagruel's father: The Very Horrific Life of Great Gargantua, Father of Pantagruel (in French, La vie très horrifique du grand Gargantua, père de Pantagruel), commonly known as Gargantua.
The narrative begins with Gargantua's birth and childhood. He impresses his father (Grandgousier) with his intelligence, and is entrusted to a tutor. This education renders him a great fool, and he is later sent to Paris with a new tutor.
After Gargantua's reeducation, the narrator turns to some bakers from a neighbouring land who are transporting some fouaces. Some shepherds politely ask these bakers to sell them some of the said fouaces, which request escalates into war.
Gargantua is summoned, while Grandgousier seeks peace. The enemy king (Picrochole) is not interested in peace, so Grandgousier reluctantly prepares for violence. Gargantua leads a well-orchestrated assault, and defeats the enemy.
Books in 'Gargantua and Pantagruel' series
Gargantua and Pantagruel, Book II by Francois Rabelais
Book Details
Author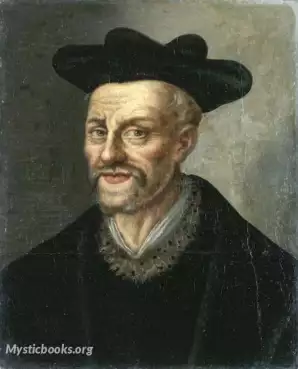 François Rabelais was a French Renaissance writer, physician, Renaissance humanist, monk and Greek scholar. He is primarily known as a writer of satire, of the grotesque, and of bawdy jokes and...
More on Francois Rabelais
Download eBooks
Listen/Download Audiobook
Reviews for
Gargantua and Pantagruel, Book II
No reviews posted or approved, yet...