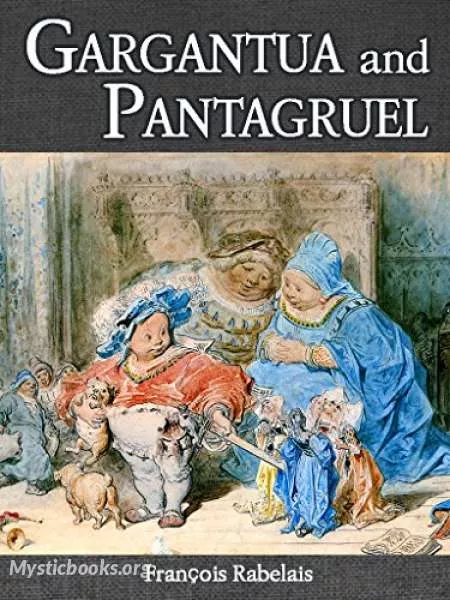 Gargantua and Pantagruel, Book I
The Life of Gargantua and of Pantagruel is a pentalogy of novels written in the 16th century by François Rabelais,a telling the adventures of two giants, Gargantua. The work is written in an amusing, extravagant, and satirical vein, features much erudition, vulgarity, and wordplay, and is regularly compared with the works of William Shakespeare and James Joyce. Rabelais was a polyglot, and the work introduced "a great number of new and difficult words into the French language".
' Gargantua and Pantagruel, Book I' Summary
Pantagruel
The full modern English title for the work commonly known as Pantagruel is The Horrible and Terrifying Deeds and Words of the Very Renowned Pantagruel King of the Dipsodes, Son of the Great Giant Gargantua and in French, Les horribles et épouvantables faits et prouesses du très renommé Pantagruel Roi des Dipsodes, fils du Grand Géant Gargantua. The original title of the work was Pantagruel roy des dipsodes restitué à son naturel avec ses faictz et prouesses espoventables. Although most modern editions of Rabelais' work place Pantagruel as the second volume of a series, it was actually published first, around 1532 under the pen name "Alcofribas Nasier", an anagram of François Rabelais.
Inspired by an anonymous book, The Great Chronicles of the Great and Enormous Giant Gargantua (in French, Les Grandes Chroniques du Grand et Enorme Géant Gargantua), Pantagruel is offered as a book of the same sort.
The narrative begins with the origin of giants; Pantagruel's particular genealogy; and his birth. His childhood is briefly covered, before his father sends him away to the universities. He acquires a great reputation. On receiving a letter with news that his father has been translated to Fairyland by Morgan le Fay; and that the Dipsodes, hearing of it, have invaded his land, and are besieging a city: Pantagruel and his companions depart.
Through subterfuge, might, and urine, the besieged city is relieved, and residents invited to invade the Dipsodes, who mostly surrender to Pantagruel as he and his army visit their towns. During a downpour, Pantagruel shelters his army with his tongue, and the narrator travels into Pantagruel's mouth. He returns some months later, and learns that the hostilities are over.
Books in 'Gargantua and Pantagruel' series
Gargantua and Pantagruel, Book I by Francois Rabelais
Book Details
Author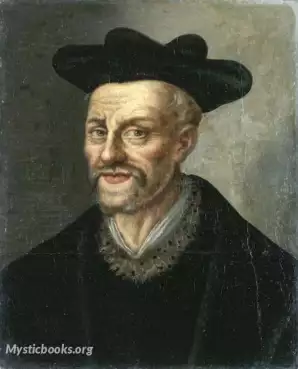 François Rabelais was a French Renaissance writer, physician, Renaissance humanist, monk and Greek scholar. He is primarily known as a writer of satire, of the grotesque, and of bawdy jokes and...
More on Francois Rabelais
Download eBooks
Listen/Download Audiobook
Reviews for
Gargantua and Pantagruel, Book I
No reviews posted or approved, yet...