 Helen's Babies
Helen's Babies is a humorous novel by American journalist and author John Habberton, first published in 1876. The book's full title is: Helen's Babies: With Some Account of Their Ways Innocent, Crafty, Angelic, Impish, Witching, and Repulsive, Also, a Partial Record of Their Actions During Ten Days of Their Existence. In its early editions the author was noted anonymously as "By Their Latest Victim".
'Helen's Babies' Summary
Harry Burton, salesman of white-goods, bachelor of twenty-eight leads a charmed existence. A letter from his sister, Helen changes his life forever. She and her husband have been invited for a holiday but they can't find anyone to baby-sit their two toddlers, five-year-old Budge and three-year-old Toddie. Ever the gallant helpful, Harry steps in, foreseeing nothing but a relaxed vacation with lots of books to read and thinks baby-sitting's a breeze. But destiny has other plans. Harry has long adored a lovely lady from afar and hopes to convince her that he is marriage material by displaying his nurturing side. The only problem is, he hasn't reckoned with the two little imps he's saddled with!
One of the most hilarious and entertaining books ever been written about adult-child encounters, Helen's Babies by John Habberton was an instant best-seller when it first came out in 1876. The book's original title was Helen's Babies: With Some Account of Their Ways: Innocent, Crafty, Angelic, Impish, Witching and Repulsive, And Also a Partial Record of their Actions during Ten Days of Their Existence! Habberton himself was of such a shy and retiring disposition that he didn't put his name to the book initially. It was only in 1903 after its wild success, that John Habberton declared himself to be the author, via a newspaper ad!
It was so popular that though Habberton initially meant it for adults, its appeal soon crossed all barriers. Writers like Rudyard Kipling and GK Chesterton lavished praise on it, George Orwell mentions it in one of his essays and readers across the world felt it ranked on par with classics like Tom Sawyer or The Wind in The Willows. However, like many books of the time, it slowly faded into oblivion and few modern-day readers have even heard of it.
So here's a chance to delve into the zany world of the imps and Harry Burton!
Book Details
Author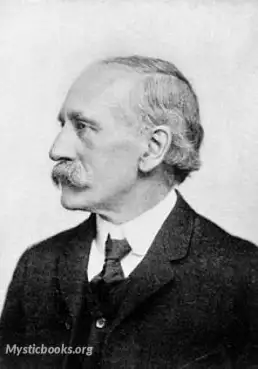 John Habberton was an American author and journalist. He was born at Brooklyn, New York, and educated in the public schools of Illinois, where he went to live with an uncle after his father died when...
More on John Habberton
Download eBooks
Listen/Download Audiobook
Reviews for
Helen's Babies
No reviews posted or approved, yet...