 Joshua
by Georg Ebers
Hosea is a commander in Pharaoh's army and a Hebrew. As he returns home from war, he finds that there has been a great pestilence in Egypt and his people are being blamed for it. Hosea receives a message from his father to follow his people to Succoth, but he is hesitant to give up his position in the army. Someone else also sends a message, containing a new name for him from God. There is much intrigue in this retelling of the Exodus, both among the Hebrews and in the court of Pharaoh.
'Joshua' Summary
Joshua functioned as Moses' assistant in the books of Exodus and Numbers, and later succeeded Moses as leader of the Israelite tribes in the Hebrew Bible's Book of Joshua. His name was Hoshea the son of Nun, of the tribe of Ephraim, but Moses called him "Yehoshua" (translated as "Joshua" in English), the name by which he is commonly known in English. According to the Bible he was born in Egypt prior to the Exodus.
The Hebrew Bible identifies Joshua as one of the twelve spies of Israel sent by Moses to explore the land of Canaan. In Numbers 13:1, and after the death of Moses, he led the Israelite tribes in the conquest of Canaan, and allocated lands to the tribes. According to biblical chronology, Joshua lived some time in the Bronze Age. According to Joshua 24:29, Joshua died at the age of 110.
Joshua holds a position of respect among Muslims. Muslims also see Joshua as the leader of the faithful following the death of Moses. Some Muslims also believe Joshua to be the "attendant" of Moses mentioned in the Quran before Moses meets Khidr. Joshua plays a role in Islamic literature, with significant narration in the hadith.
Book Details
Original Language
English
Genre/Category
Tags/Keywords
Author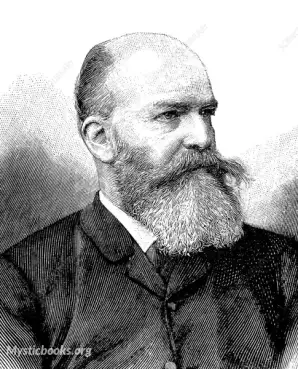 Georg Moritz Ebers was a German Egyptologist and novelist. He is best known for his purchase of the Ebers Papyrus, one of the oldest Egyptian medical documents in the world. Georg Ebers was born in B...
More on Georg Ebers
Download eBooks
Listen/Download Audiobook
No reviews posted or approved, yet...