 Night and Day
Virginia Woolf is one of the most influential and controversial feminine figures in the literary life of the London society. Night and Day is one of her first novels published in 1919 which displays the moral and spiritual issues that people confront. The author herself was an emotionally unstable person, her episodes of mental illness and suicidal depression being recurrent and always brought into the public attention. The novel revolves around the life of the main character, Katherine Hilbery, a superb girl, free spirited and living in her twenties. Being the only child of a traditional English family, Katherine spends her time surrounded by intellectual ideas, literature, and family duties. The young lady is pursued by two gentlemen, William Rodney and Ralph Denham. The first one sees Katherine as the perfect image of womanhood, a strong feminine figure delimited by strong moral laws. Ralph is different; he is the idealistic kind of person who falls in love with her at a first sight. He is loved, at his turn, by Mary, but Woolf decides to make the narration even more exciting by introducing a new feminine figure, Katherine's cousin, Cassandra. Virginia Woolf depicts the gender difference by creating female figures like Katherine who consider themselves strong enough to have an independent life. These ladies delay marriage because they follow their own interest, and they see the full satisfaction in the work they do. This novel will hold your attention with the conflict played out between traditional roles and the emerging modern view of Women.
'Night and Day' Summary
Katharine Hilbery
Katharine Hilbery is the granddaughter of a distinguished poet and belongs to a privileged class. Though her family is literary, Katharine secretly prefers mathematics and astronomy. Early in the novel, Katharine becomes engaged to William Rodney. After a time they end their engagement so that Rodney can explore a relationship with Katharine's cousin, Cassandra Otway. Eventually, Katharine agrees to marry Ralph Denham.
Katharine's mother, Mrs. Margaret Hilbery, plays a significant role in Katharine's life, while Katharine's father, Mr. Trevor Hilbery, is only seen on a few occasions. Mr. Hilbery registers his disapproval of the actions of Katharine and her friends when he learns that she and William have broken their engagement so that William could become engaged to Cassandra. Although Mary and Katharine are the primary women characters, Katharine does not often interact with Mary. Katharine is a very solitary person, and she struggles to reconcile her need for personal freedom with her notions of love.
Ralph Denham
Ralph Denham is a lawyer who occasionally writes articles for a journal edited by Trevor Hilbery, Katharine's father. Unlike a few other characters in the novel, he has to work to make a living and take care of his family: his mother, a widow, and several siblings. He makes his first appearance in the novel at the Hilberys' tea party. He leaves the party saying "She'll do...Yes, Katharine Hilbery'll do...I'll take Katharine Hilbery" (p 24), and from this point Ralph is in constant pursuit of Katharine. He repeatedly follows Katharine through the streets of London and often passes her house, hoping to see her inside.
Ralph's relationship with William Rodney is relatively formal, while Ralph's relationship with Mary is friendlier. At one point in the story Ralph realizes Mary's love for him and he proposes to her; however, Mary has already realized he loves Katharine and rejects his proposal.
Mary Datchet
Mary Datchet, the daughter of a country vicar, works in the office of an organization that campaigns for the enactment of women's suffrage. Though she could live comfortably without working, Mary chooses to work. Mary can be considered an example of the ideal Virginia Woolf detailed in A Room of One's Own, Professions for Women (one essay in The Death of the Moth and Other Essays, Harcourt, 1942, pp. 236–8), and other feminist essays.
Mary's romantic life is short-lived and unsuccessful. She falls wildly in love with Ralph Denham, and wishes to move to the country with him. However, when he finally proposes to her, she rejects him, deeming him insincere. Mary also serves as an emotional outlet for the characters, especially Ralph and Katharine. Whenever Ralph, Katharine, or the other characters need to tell someone about their love or anguish, they always go for tea at Mary's. She remains unwed at the novel's end.
William Rodney
William is a frustrated poet and dramatist, who often subjects others to his mediocre works. He is Katharine's first romantic interest, but he is largely attracted by her grandfather's status as one of the greatest English poets. William often tries to impress Katharine without realizing his limitations. After Katharine determines not to marry him, William becomes interested in Katharine's cousin, Cassandra Otway. While Katharine represents the new generation's ideas about marriage, Cassandra—in William's mind, at least—represents conventional Victorian ideas about marriage in which the wife serves her husband. At the end of the novel, William and Cassandra are engaged.
Book Details
Author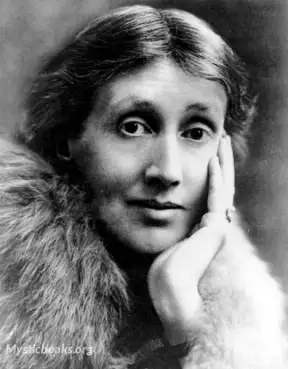 Adeline Virginia Woolf was an English writer, considered one of the most important modernist 20th century authors and also a pioneer in the use of stream of consciousness as a narrative device. Woolf...
More on Virginia Woolf
Download eBooks
Listen/Download Audiobook
Reviews for
Night and Day
No reviews posted or approved, yet...