 No Name
When Andrew Vanstone is killed suddenly in an accident and his wife follows shortly thereafter, it is revealed that they were not married at the time of their daughters' births, making their daughters "Nobody's Children" in the eyes of English law and robbing them of their inheritance. Andrew Vanstone's elder brother Michael gleefully takes possession of his brother's fortune, leaving his nieces to make their own way in the world. Norah, the elder sister, accepts her misfortune gracefully, but the headstrong Magdalen is determined to have her revenge. Using her dramatic talent and assisted by wily swindler Captain Wragge, Magdalen plots to regain her rightful inheritance.
'No Name ' Summary
The story is told in eight major parts, called Scenes.
Scene One begins in 1846, at Combe-Raven in West Somerset, the country residence of the wealthy Vanstone family: Andrew Vanstone, his wife, and their two daughters. Norah, age 26, is happy and quiet; Magdalen, 18, is beautiful but volatile and willful. The family lives in peace and contentment, with the girls' former governess, Miss Garth.
Through amateur theatricals, Magdalen discovers she is a talented actress and falls in love with Frank Clare, who is also in the play. Frank, the idle but handsome son of a neighbour, has reluctantly tried to pursue a career but failed, and his father is not wealthy. However, the young couple wish to marry and Magdalen's fortune will easily support them.
Their fathers agree to the marriage, but before it takes place Mr. Vanstone is killed in a train crash and Mrs. Vanstone dies in childbirth. The family lawyer, Mr. Pendril, tells Norah and Magdalen that despite appearances their parents had only been married for a few months, and their wedding invalidated the will which left everything to the daughters.
Book Details
Original Language
English
Genre/Category
Tags/Keywords
Author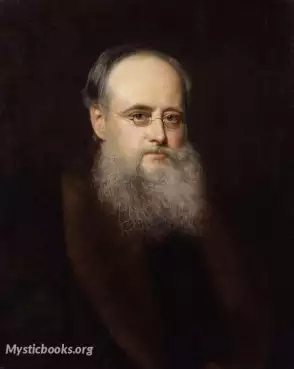 William Wilkie Collins  was an English novelist and playwright known for The Woman in White (1859), and for The Moonstone (1868), which has been called the first modern English detective novel. B...
More on Wilkie Collins
Download eBooks
Listen/Download Audiobook
No reviews posted or approved, yet...