 Oh, Well, You Know How Women Are and Isn't That Just Like a Man!
First Cobb talks about women and their annoying habits, such as talking in building entrances, not having their fare ready on the streetcar, getting off those streetcars backwards, things like that. He also rants a bit about what will happen when women get the vote and what terrible choices women make when they dress for the world of business.
'Oh, Well, You Know How Women Are and Isn't That Just Like a Man! ' Summary
She also talks about women getting the vote, and why men don't want women to be equal; and why men in love are more like cats, while women are more like dogs. This actually made sense, as well as being funny. I think she summed up the whole Battle Of The Sexes best with this sentence: So women know men better than men know women, and are rather like the little boy's definition of a friend: "A friend is a feller who knows all about you, and likes you anyhow."
I admit I laughed more at Rinehart's essay. It was not man-bashing, there is respect and admiration here, but I admit it is always fun to connect with another woman who so obviously understands men. She mentions early on that she has lots of tales she could tell about a certain man in her life what fun it would have been to sit down with Rinehart and swap husband stories!
Book Details
Language
Original Language
Genre/Category
Tags/Keywords
Author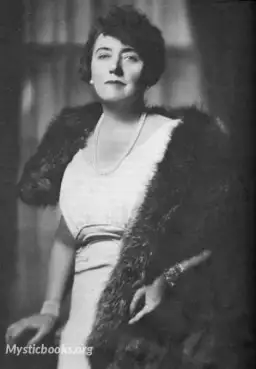 Mary Roberts Rinehart was an American writer, often called the American Agatha Christie, although her first mystery novel was published 12 years before Christie's first novel in 1920. Rinehart is cons...
More on Mary Roberts Rinehart
Download eBooks
Listen/Download Audiobook
Reviews for
Oh, Well, You Know How Women Are and Isn't That Just Like a Man!
No reviews posted or approved, yet...