 Sir Harry Hotspur of Humblethwaite
In the heart of the English countryside, Sir Harry Hotspur, a proud and passionate baronet, grapples with a heart-wrenching dilemma: the fate of his beloved daughter, Emily, and the succession of his ancestral home, Humblethwaite. As Emily blossoms into a young woman of grace and beauty, Sir Harry finds himself torn between his love for his daughter and his duty to preserve the Hotspur name. When a distant cousin, George Hotspur, a charming yet roguish young man, enters the picture, Sir Harry's convictions are challenged.
'Sir Harry Hotspur of Humblethwaite' Summary
In the picturesque English countryside, where rolling hills and ancient woodlands painted a landscape of timeless beauty, resided Sir Harry Hotspur, a proud and passionate baronet, the embodiment of an era steeped in tradition and social expectations. As the sole male heir to the prestigious Hotspur name and the ancestral estate of Humblethwaite, Sir Harry bore the weight of a legacy that stretched back generations.
However, Sir Harry's heart was not solely consumed by the duties of his lineage. He cherished his only daughter, Emily, a young woman of remarkable grace and beauty, the apple of his eye. As Emily blossomed into womanhood, Sir Harry's love for her deepened, and he envisioned a future where she would find happiness and fulfillment in marriage, surrounded by a family of her own.
Fate, however, had other plans. When George Hotspur, a distant cousin with a roguish charm, entered the picture, Sir Harry's carefully constructed world was thrown into disarray. George, despite his reputation as a wastrel and a gambler, professed his love for Emily, and Emily, captivated by his allure, reciprocated his affections.
Sir Harry found himself torn between his love for his daughter and his duty to preserve the Hotspur name. He feared that George, with his penchant for extravagance and recklessness, would squander the Hotspur legacy and bring dishonor to the family name. Yet, he couldn't deny the depth of Emily's feelings for George, and he wrestled with the possibility that his disapproval might lead to her unhappiness.
As the conflict between love and duty intensified, Sir Harry embarked on a journey of self-reflection, examining his own biases and questioning the rigid expectations of his social standing. He sought counsel from trusted friends and advisors, seeking guidance in navigating this complex dilemma.
In a moment of clarity, Sir Harry realized that the true essence of the Hotspur legacy lay not in preserving wealth and status but in upholding the values of honor, integrity, and compassion. He understood that true happiness for his daughter could not be dictated by societal norms but rather by her own heart's desires.
With a newfound resolve, Sir Harry confronted George, demanding proof of his intentions and his ability to provide for Emily's future. George, humbled by Sir Harry's challenge, vowed to mend his ways and prove himself worthy of Emily's love and the Hotspur name.
Sir Harry, witnessing George's sincere transformation, finally granted his blessing to the union, recognizing that love could transcend the boundaries of social expectations. The wedding of Emily and George marked a turning point in the Hotspur lineage, a testament to the power of love, understanding, and the willingness to embrace change.
Anthony Trollope's Sir Harry Hotspur of Humblethwaite is a poignant tale of love, duty, and the enduring power of family bonds. It is a story that transcends the confines of time, reminding us that true happiness lies not in adherence to rigid traditions but in the pursuit of love, acceptance, and the pursuit of one's own path in life.
Book Details
Author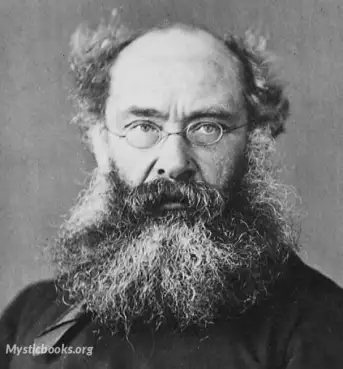 Anthony Trollope was an English novelist and civil servant of the Victorian era. Among his best-known works is a series of novels collectively known as the Chronicles of Barsetshire, which revolves ar...
More on Anthony Trollope
Download eBooks
Listen/Download Audiobook
Reviews for
Sir Harry Hotspur of Humblethwaite
No reviews posted or approved, yet...