 Six Years at the Russian Court
Intrigued by the mysteries concealed within the Russian court? "Six Years at the Russian Court" by Margaretta Eagar unveils a captivating journey through the enigmatic corridors of power and opulence. Delve into the hidden world of the Russian imperial court as witnessed by Eagar, a governess to the royal family for an eventful six years. Experience the breathtaking grandeur, the simmering political intrigue, and the tumultuous relationships that defined one of the most iconic and enigmatic eras in Russian history. Eagar's account offers a front-row seat to the lives of the Romanovs and the captivating dynamics of a court in the throes of transformation. Rich in historical detail and personal insights, this book immerses you in a time and place where every step held both grace and danger. Explore the secrets of an empire through the eyes of a privileged witness, and let Eagar's narrative transport you to a realm where power, passion, and uncertainty intertwine.
'Six Years at the Russian Court' Summary
"Six Years at the Russian Court" by Margaretta Eagar is a riveting firsthand account that provides a captivating glimpse into the inner workings of the Russian imperial court during a tumultuous era. Eagar, the governess to the Russian royal family for six years, paints a vivid picture of the opulence, intrigue, and challenges she witnessed.
The main characters in this historical narrative are the members of the Russian imperial family, with a particular focus on the royal children whom Eagar was responsible for educating and nurturing. The book delves into their lives, personalities, and the dynamics of the court.
The central conflict revolves around the political and social upheavals of late 19th-century Russia. Eagar navigates the challenges of her role amidst a changing political landscape, where tensions between tradition and modernity, as well as the growing unrest among the Russian populace, add complexity to daily life at the court.
Eagar's writing style is engaging and descriptive, offering a glimpse into the lavish lifestyle and protocols of the Russian aristocracy. She narrates events with a keen eye for detail, providing historical insights and personal observations that breathe life into the narrative.
Throughout the book, readers encounter significant events, relationships, and cultural nuances, all interwoven into a compelling tapestry. Eagar's account is a treasure trove for history enthusiasts, shedding light on a bygone era and the fascinating lives within the Russian court.
Book Details
Original Language
English
Genre/Category
Tags/Keywords
Author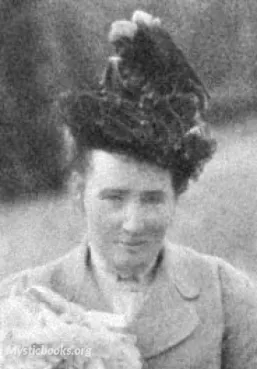 Margaret Eagar (1863-1935) was an Irish nanny who served as a governess to the four daughters of Emperor Nicholas II and Empress Alexandra Feodorovna of Russia, the Grand Duchesses Olga, Tatiana, Mari...
More on Magaretta Eagar
Download eBooks
Listen/Download Audiobook
Reviews for
Six Years at the Russian Court
No reviews posted or approved, yet...