 The Antichrist
Save for his raucous, rhapsodical autobiography, Ecce Homo, The Antichrist is the last thing that Nietzsche ever wrote, and so it may be accepted as a statement of some of his most salient ideas in their final form. Of all Nietzsche's books, The Antichrist comes nearest to conventionality in form. It presents a connected argument with very few interludes, and has a beginning, a middle and an end.
'The Antichrist' Summary
Preface
Nietzsche claims in the preface to have written the book for a very limited readership. In order to understand the book, he asserts that the reader "must be honest in intellectual matters to the point of hardness to so much as endure my seriousness, my passion. "The reader should be above politics and nationalism. Also, the usefulness or harmfulness of truth should not be a concern. Characteristics such as " strength which prefers questions for which no one today is sufficiently daring; courage for the forbidden" are also needed. He disregards all other readers:
Very well, then! of that sort only are my readers, my true readers, my readers foreordained: of what account are the rest?—The rest are merely humanity.—One must make one's self superior to humanity, in power, in loftiness of soul,—in contempt.
Book Details
Genre/Category
Tags/Keywords
Author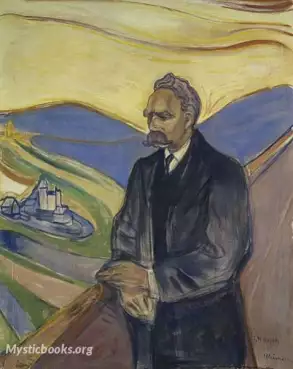 Nietzsche's writing spans philosophical polemics, poetry, cultural criticism, and fiction while displaying a fondness for aphorism and irony. Prominent elements of his philosophy include his radical c...
More on Friedrich Nietzsche
Download eBooks
Listen/Download Audiobook
Reviews for
The Antichrist
ALL REVIEWS:
Really Favorable
(1)
No reviews posted or approved, yet...