 The Double: A Petersburg Poem
This is the story of a mild-mannered civil servant, Mr. Golyadkin, who begins to see his "doppelganger" appearing in his life (at work, in society, etc). This "double" has all the qualities that the protagonist lacks. His "double" bullies and persecutes him, slowly taking his place in the world. As the story progresses what could have been a true "double" is revealed to the reader as being Mr. Golyadkin's own mind splitting from reality.
'The Double: A Petersburg Poem ' Summary
In Saint Petersburg, Yakov Petrovich Golyadkin works as a titular councillor a low-level bureaucrat struggling to succeed.
Golyadkin has a formative discussion with his Doctor Rutenspitz, who fears for his sanity and tells him that his behaviour is dangerously antisocial. He prescribes "cheerful company" as the remedy. Golyadkin resolves to try this, and leaves the office. He proceeds to a birthday party for Klara Olsufyevna, the daughter of his office manager. He was uninvited, and a series of faux pas lead to his expulsion from the party. On his way home through a snowstorm, he encounters a man who looks exactly like him, his double. The following two thirds of the novel then deals with their evolving relationship.
At first, Golyadkin and his double are friends, but Golyadkin Jr. proceeds to attempt to take over Sr.'s life, and they become bitter enemies. Because Golyadkin Jr. has all the charm, unctuousness and social skills that Golyadkin Sr. lacks, he is very well-liked among the office colleagues. At the story's conclusion, Golyadkin Sr. begins to see many replicas of himself, has a psychotic break, and is dragged off to an asylum by Doctor Rutenspitz.
Book Details
Author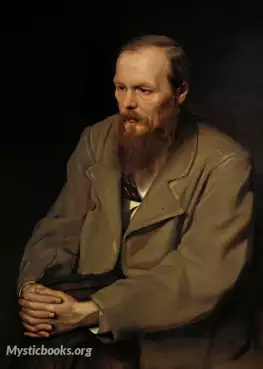 Fyodor Mikhailovich Dostoevsky, sometimes transliterated as Dostoyevsky, was a Russian novelist, philosopher, short story writer, essayist, and journalist. Dostoevsky's literary works explore human ps...
More on Fyodor Dostoyevsky
Download eBooks
Unfortunately, no ebooks exist for this book, yet...
Listen/Download Audiobook
Reviews for
The Double: A Petersburg Poem
No reviews posted or approved, yet...