 The Faerie Queene Book 3
"The Third Book of the Faerie Queene contayning the Legende of Britomartis or of Chastitie." The Faerie Queene was never completed, but it continues to be one of the most beautiful and important works of literature ever written. Spenser wrote it as a paean to the Virgin Queen Elizabeth, and to the golden age which she had brought to England. Sponsored by Sir Walter Raleigh and commended by the foremost literary minds of his day, Spenser's book remains one of the crowning poetic achievements of the Elizabethan period.
'The Faerie Queene Book 3' Summary
Book III is centred on the virtue of Chastity as embodied in Britomart, a lady knight. Resting after the events of Book II, Guyon and Arthur meet Britomart, who wins a joust with Guyon. They separate as Arthur and Guyon leave to rescue Florimell, while Britomart rescues the Redcrosse Knight. Britomart reveals to the Redcrosse Knight that she is pursuing Sir Artegall because she is destined to marry him. The Redcrosse Knight defends Artegall and they meet Merlin, who explains more carefully Britomart's destiny to found the English monarchy. Britomart leaves and fights Sir Marinell. Arthur looks for Florimell, joined later by Sir Satyrane and Britomart, and they witness and resist sexual temptation. Britomart separates from them and meets Sir Scudamore, looking for his captured lady Amoret. Britomart alone is able to rescue Amoret from the wizard Busirane. Unfortunately, when they emerge from the castle Scudamore is gone. (The 1590 version with Books I–III depicts the lovers' happy reunion, but this was changed in the 1596 version which contained all six books.)
Books in 'The Faerie Queene' series
Book Details
Author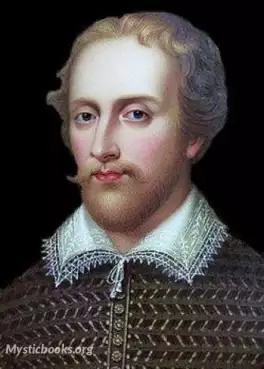 Edmund Spenser was an English poet best known for The Faerie Queene, an epic poem and fantastical allegory celebrating the Tudor dynasty and Elizabeth I. He is recognized as one of the premier craftsm...
More on Edmund Spenser
Download eBooks
Listen/Download Audiobook
Reviews for
The Faerie Queene Book 3
No reviews posted or approved, yet...