 The Hunting of the Snark
The Hunting of the Snark, subtitled An Agony in 8 Fits, is a poem by the English writer Lewis Carroll. It is typically categorised as a nonsense poem. Written between 1874 and 1876, it borrows the setting, some creatures, and eight portmanteau words from Carroll's earlier poem "Jabberwocky" in his children's novel Through the Looking-Glass (1871).
'The Hunting of the Snark' Summary
After crossing the sea guided by the Bellman's map of the Ocean (a blank sheet of paper) the hunting party arrives in a strange land, and the Bellman tells them the five signs by which a snark can be identified. The Bellman warns them that some snarks are highly dangerous boojums; on hearing this, the Baker faints. Once revived, the Baker recalls that his uncle warned him that if the Snark turns out to be a boojum, the hunter will "softly and suddenly vanish away, and never be met with again." The Baker confesses that this possibility terrifies him.
The hunt begins:
They sought it with thimbles, they sought it with care;
They pursued it with forks and hope;
They threatened its life with a railway-share;
They charmed it with smiles and soap.
Along the way, the Butcher and Beaver, previously mutually wary, become fast friends after they hear the cry of a jubjub bird and the Butcher ends up giving the Beaver a lesson on maths and zoology. The Barrister, meanwhile, sleeps, and dreams of witnessing a court trial of a pig accused of deserting its sty, with a snark as its defence lawyer.
During the hunt, the Banker is attacked by a bandersnatch, and loses his sanity after trying to bribe the creature.
The Baker rushes ahead of the party and calls out that he has found a snark, but when the others arrive, he has mysteriously disappeared.
They hunted till darkness came on, but they found
Not a button, or feather, or mark,
By which they could tell that they stood on the ground
Where the Baker had met with the Snark.



In the midst of the word he was trying to say,
In the midst of his laughter and glee,
He had softly and suddenly vanished away—
For the Snark was a Boojum, you see.
Book Details
Original Language
English
Genre/Category
Tags/Keywords
Author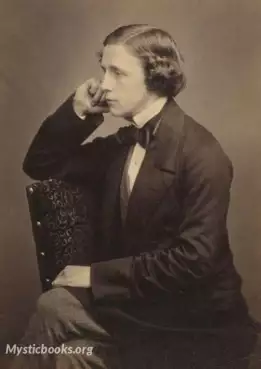 Charles Lutwidge Dodgson ( 27 January 1832 – 14 January 1898), better known by his pen name Lewis Carroll, was an English writer of children's fiction, notably Alice's Adventures in Wonderland a...
More on Lewis Carroll
Download eBooks
Listen/Download Audiobook
Reviews for
The Hunting of the Snark
No reviews posted or approved, yet...