 The History of Britain
by John Milton
The History of Britain, that Part especially now called England; from the first traditional Beginning, continued to the Norman Conquest. Collected out of the antientest and best Authours thereof, an unfinished prose work by the English poet John Milton, was published in 1670. Milton, who had supported the revolutionary cause during the English Civil War, mixed history based on a wide range of sources with comments on the restored monarchy of his time. He admitted the unreliability of many of his sources, but justified his use of popular fables "be it for nothing else but in favour of our English poets and rhetoricians, who by their art will know how to use them judiciously".
'The History of Britain' Summary
A reader of this history, encountering the frequent references to "my author," meaning the current source, will be reminded of DON QUIXOTE and of THE MORTE D'ARTHUR, for Milton employs a style that might be called dissertational rather than novelistic; he carefully identifies his sources and often quotes from them. However, much of the scholarly documentation has been omitted from the reading—all except footnotes indicating the years—to avoid cumbersome interruptions.
What will be obvious to a listener, though, is that Milton uses earlier chronicles with discretion. He doubts the very existence of Arthur and proposes an ingenious explanation of the origin of his supposed father's name, Uther. When obliged to cite George Buchanan, the world-renowned neo-Latin author and tutor (later detractor) of Mary Queen of Scots, he regularly uses more than a grain of salt, in view of that scholar's Scottish bias.
And as he carefully weighs the reliability of his sources, so he offers his candid opinion of the wisdom and integrity of historical figures. He sneers at the story of King Canute's famously commanding the rising tide of waves to retire, but not for the reason one might suppose. Boadicea gets low marks, Alfred high ones—but not without some reservations. And in a long digression comparing the government of Britain, newly freed from Roman domination, to the British republic under Cromwell (for which, as Secretary of the Foreign Tongues, Milton was the voice), his criticism is so frank and savage that the passage had to be suppressed during his lifetime. Such personal opinions are what make this book entertaining and useful for the serious study of the author's thought and personality.
The endearingly affectionate life of the author, written by his elder nephew, Edward Philips, offers much first-hand information although its facts are not always accurate and its coverage spotty. One learns nothing, for example, about Milton's visit to the home of Galileo, but Philips's discussion of the role his cousins played in their father's scholarly pursuits is detailed and affords no basis to the myth that he ever dictated his poetry to his daughters.
Book Details
Original Language
English
Genre/Category
Tags/Keywords
Author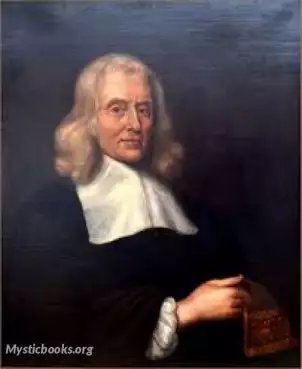 John Milton was an English poet and intellectual who served as a civil servant for the Commonwealth of England under its Council of State and later under Oliver Cromwell. He wrote at a time of religio...
More on John Milton
Download eBooks
Listen/Download Audiobook
Reviews for
The History of Britain
No reviews posted or approved, yet...