 The Old Tobacco Shop
The Old Tobacco Shop: A True Account of What Befell a Little Boy in Search of Adventure is a children's fantasy novel by William Bowen that was named a Newbery Honor book. The novel, published by MacMillan in 1921, is illustrated by Reginald Birch.
'The Old Tobacco Shop' Summary
Five-year-old Freddie meets the owner of a nearby tobacco shop, Mr. Toby Littleback; his old-maid aunt, Aunt Amanda; and Mr. Punch, a hunchbacked man who sits outside the shop holding cigars. Toby warns young Freddie never to touch the jar shaped like a Chinese man's head because it is filled with magic tobacco. Freddie can't resist, and after smoking the tobacco he finds himself and his friends on The Sieve, a leaky ship on the Spanish Main. They are first captured by pirates, then escape with the pirate treasure. Later they meet a Persian rug merchant who gives each of them their heart's desire. In the end Freddie falls ill, and goes into a coma. When he awakens he finds himself at home, recovered from the tobacco-induced dream.
Book Details
Author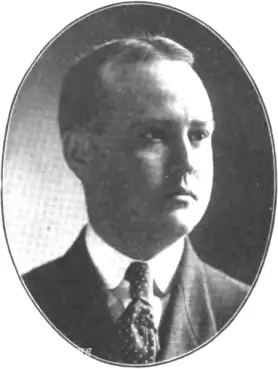 William Alvin Bowen was an American attorney who wrote several children's books in the 1920s. His most notable work was The Old Tobacco Shop, a fantasy novel that was one runner-up for the inaugural N...
More on William Bowen
Download eBooks
Listen/Download Audiobook
Reviews for
The Old Tobacco Shop
No reviews posted or approved, yet...