 The Quest of the Historical Jesus
The Quest of the Historical Jesus is a 1906 work of Biblical historical criticism written by Albert Schweitzer during the previous year, before he began to study for a medical degree.
'The Quest of the Historical Jesus' Summary
In The Quest, Schweitzer reviews all prior work on the question of the "historical Jesus" starting with the late 18th century. He points out how Jesus' image has changed with the times and with the personal proclivities of the various authors. He concludes with his own synopsis and interpretation of what had been learned over the course of the previous century. He takes the position that the life and thinking of Jesus must be interpreted in the light of Jesus' own convictions, which he characterizes as those of "late Jewish eschatology", and that Jesus defies any attempt at understanding him by making parallels to the ways of thinking or feeling of modern men. In Schweitzer's view, Jesus genuinely believed that his ministry would bring about the end of history and did not see any prolonged period elapsing between his time on earth and God's final judgment.
The 1913 second edition of Quest included a rebuttal to the "mythicists" of his day, i.e. those scholars who maintain that no historical Jesus ever existed.
Book Details
Genre/Category
Tags/Keywords
Author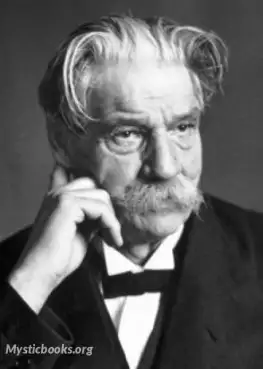 Ludwig Philipp Albert Schweitzer was an Alsatian polymath. He was a theologian, organist, musicologist, writer, humanitarian, philosopher, and physician. A Lutheran, Schweitzer challenged both the sec...
More on Albert Schweitzer
Download eBooks
Listen/Download Audiobook
Reviews for
The Quest of the Historical Jesus
No reviews posted or approved, yet...