 The Red Lamp
The Red Lamp is a fascinating mystery about a haunted house. William A. Porter, professor of English, inherits a large seaside house from his Uncle Horace. He is not fully satisfied with the explanation of his uncle's death. He moves to the lodge for the following summer with his wife and niece, and rents out the main house. Mysterious and sinister things begin to happen at night in the neighborhood. Local superstitions center around a red lamp in the house which some believe exerts a baleful influence. The professor must try to find out what is going on without himself becoming the center of suspicion.
Book Details
Author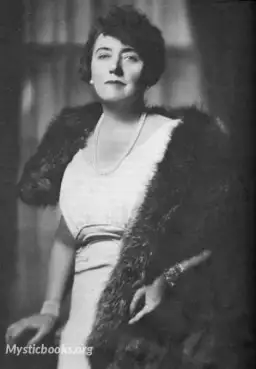 Mary Roberts Rinehart was an American writer, often called the American Agatha Christie, although her first mystery novel was published 12 years before Christie's first novel in 1920. Rinehart is cons...
More on Mary Roberts Rinehart
Download eBooks
Unfortunately, no ebooks exist for this book, yet...
Listen/Download Audiobook
No reviews posted or approved, yet...