 The Snow Queen and Other Stories
The story began with a young girl that grew up with a step mom and two sisters. The mother did not like Martha and everyday make her work harder then ever, she only cared about her two daughters, Pasha and Masha. One day the mother said that her daughters must get married and become rich , but not Martha.
'The Snow Queen and Other Stories ' Summary
The daughters did not find any good man to marry, so the mother told her husband to leave martha in the woods and let her freeze to death. The husband did as he was told and told her to stay under the pine tree. She did as she was told and waited and soon was freezing to death, then Jack frost came and asked the maiden , "Are you warm Pretty Maiden? Are you warm?". She replied by saying her was Burning because she was freezing and thought that she was getting warmed. Jack frost gave her his coat and she went back to being Rich with present. The mother had an idea and sent her other daughters to fo the same, but the two girls were rude when they meet Jack Frost and resulted in there punishment of Jack Frost touching them and they died. When the mother sent the father to fetch her daughters they were dead and the mother was blaming her husband but then thought of her actions. Martha was then Married and lived Happily Ever After. My favorite part of this ending was that the cruel people receive their punishment and the good receive a happy life .After reading this book, I have grown as a reader because now I know different stories that you can read during the winter and traditional stories. Every story in the book have different messages and some are very touchy and some just tell you the truth about our life and how sometimes good and evil are not the same, and everything comes with a price. In conclusion, I would recommend this book for my peers because some of the stories were meant for kids but are actually to brutal and some are beautiful, and it would be a good christmas and horror story and all the storie have different message that can help you in the real world.
Book Details
Author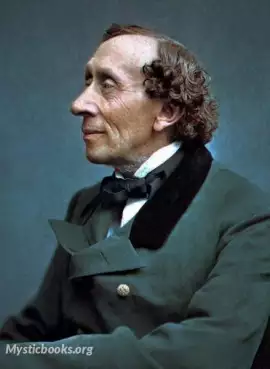 Andersen's fairy tales, consisting of 156 stories across nine volumes and translated into more than 125 languages, have become culturally embedded in the West's collective consciousness, readily acces...
More on Hans Christian Andersen
Download eBooks
Unfortunately, no ebooks exist for this book, yet...
Listen/Download Audiobook
Reviews for
The Snow Queen and Other Stories
No reviews posted or approved, yet...