 The Strange Case of Mortimer Fenley
by Louis Tracy
Step into the enigmatic world of "The Strange Case of Mortimer Fenley" by Louis Tracy, where a web of mystery and intrigue awaits. In the heart of London, the disappearance of the affluent and influential Mortimer Fenley sends shockwaves through society. As whispers of secrets and hidden motives emerge, a tangled web of deceit comes to light. In this gripping mystery novel, readers are drawn into the hunt for the truth surrounding Fenley's vanishing act. With a cast of compelling characters, each harboring their own mysteries, the search takes unexpected twists and turns. As layers of the story are peeled away, shocking revelations surface, exposing the dark underbelly of ambition and desire. Louis Tracy's masterful storytelling grips the reader from the first page, weaving a narrative full of suspense, unexpected turns, and deep human complexities. Delve into a world where nothing is as it seems, and every clue uncovers more questions than answers. "The Strange Case of Mortimer Fenley" is an enthralling exploration of secrets, motives, and the shadows that lie beneath the surface of society.
'The Strange Case of Mortimer Fenley' Summary
"The Strange Case of Mortimer Fenley" by Louis Tracy is a thrilling mystery novel that unravels the enigmatic life of Mortimer Fenley, a man of wealth and influence. The story takes place in the heart of London, where the disappearance of Fenley becomes the center of attention. As the narrative unfolds, readers are introduced to a cast of intriguing characters, each with their own motives and secrets.
The central conflict revolves around the sudden vanishing of Mortimer Fenley and the subsequent investigation to uncover the truth behind his disappearance. As the layers of his life are peeled back, shocking revelations come to light. The novel cleverly weaves a web of suspense, secrets, and unexpected turns that keep readers engaged until the final pages.
Louis Tracy's writing style exudes a sense of urgency and suspense, driving the narrative forward with well-crafted prose and vivid descriptions. The tone is a blend of mystery and intrigue, enticing readers to join the characters in their quest to uncover the truth.
"The Strange Case of Mortimer Fenley" is a captivating tale that explores the complexities of human nature, ambition, and the unforeseen consequences of one man's actions. Tracy skillfully intertwines plot twists and character development, making this mystery novel a riveting read for those who enjoy delving into the darker corners of human behavior.
Book Details
Original Language
English
Author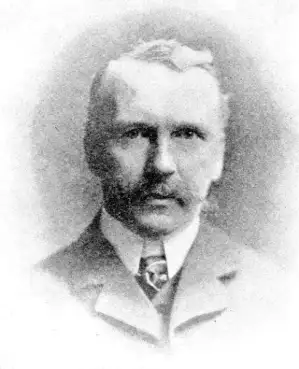 Louis Tracy was a British journalist, and prolific writer of fiction. He used the pseudonyms Gordon Holmes and Robert Fraser, which were at times shared with M. P. Shiel, a collaborator from the start...
More on Louis Tracy
Download eBooks
Listen/Download Audiobook
Reviews for
The Strange Case of Mortimer Fenley
No reviews posted or approved, yet...