 Wage-Labour and Capital
by Karl Marx
"Wage Labour and Capital" is an 1847 economics essay by Karl Marx, first published in articles in the Neue Rheinische Zeitung in April 1849. It is widely considered the precursor to Marx's influential treatise Das Kapital. It is commonly paired with Marx's 1865 speech Value, Price and Profit.
'Wage-Labour and Capital' Summary
The ideas expressed in the essay have a thorough economic contemplation about them as Marx put aside his materialist conceptions of history for the time being. This essay began developing a more scientific rationale for his concept of alienated labor which in Marx's perspective would eventually lead to the proletarian revolution.
Main topics examined in the essay include labour power, labour, and how labour power becomes a commodity. The labour theory of value is introduced, which distinguishes between labour and labour power. The essay defines the term commodity and explores how the economic principles of supply and demand affect the pricing of certain commodities. Beyond that, the essay explores how capital and capitalism do not service any purpose other than to gain more of it, which Marx presents as an illogical method of living one's life.
Thus, "Wage-Labor and Capital" is considered by Marxists as an "in-depth economic and scientific observation on how capitalist economy works, why it was exploitative, and ultimately why it would eventually implode from within".
Book Details
Genre/Category
Tags/Keywords
Author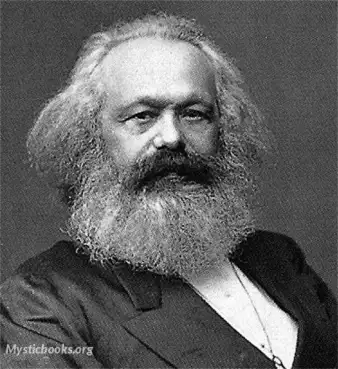 Karl Heinrich Marx was a German philosopher, economist, historian, sociologist, political theorist, journalist and socialist revolutionary. Due to his political publications, Marx became stateless an...
More on Karl Marx
Download eBooks
Listen/Download Audiobook
Reviews for
Wage-Labour and Capital
No reviews posted or approved, yet...