 A Selection of the Most Celebrated Sermons of John Calvin
by John Calvin
In offering this selection of Sermons to the publick, the publisher has not been governed by Sectarian principles, but has selected Sermons upon various subjects, that the reader may understand the general doctrine held forth by those eminent divines. When we consider the mental darkness which enveloped the world in the days of Luther and Calvin, under Popish superstition and idolatry, and that theirs were some of the first attempts to emancipate the human intellect from more than "Egyptian darkness," the reader will undoubtedly censure lightly any defects that may appear in their discourses; considering their great object to have been, the removal of that servile yoke of papistry under which nations were groaning, and of bringing mankind into the liberty of the gospel.
Book Details
Original Language
English
Genre/Category
Tags/Keywords
Author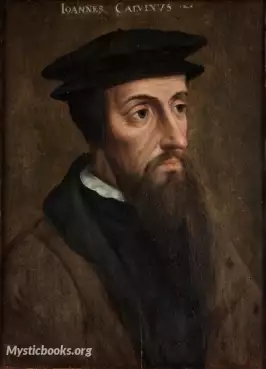 John Calvin was a French theologian, pastor and reformer in Geneva during the Protestant Reformation. He was a principal figure in the development of the system of Christian theology later called Calv...
More on John Calvin
Download eBooks
Listen/Download Audiobook
Reviews for
A Selection of the Most Celebrated Sermons of John Calvin
No reviews posted or approved, yet...