 Arthur Mervyn
Kicked out of his parental home by his scheming young stepmother, a young country boy, Arthur Mervyn arrives in Philadelphia. Here he finds the city in the throes of a deadly yellow-fever epidemic. However, he finds a small job as a clerk and is determined to make his way in the world. He soon discovers that his employer is a con man and a murderer. One night, Arthur helps him dispose of a body in the river. While they're struggling with the corpse, the employer is swept away by the current... If you haven't encountered American Gothic before, Arthur Mervyn by Charles Brockden Brown is a great introduction to this genre. Originally published in two parts, the novel is set in the turbulent, crime ridden and disease prone Philadelphia of 1793. Arthur Mervyn was published in 1799 and 1800 respectively. It reflects several aspects of the age in which Brockden Brown wrote the aftermath of the French Revolution was still being felt in America. The Reign of Terror, which dismantled the class system and the violent Slave Rebellion in Haiti with its elimination of slavery on the island nation were viewed with increasing fear and insecurity in America. Seen in the light of these events, writers like Charles Brockden Brown used plot devices and characters that evoked mystery and terror to great effect. Though he is little known today, Charles Brockden Brown was one of the pioneers of the early American novel, on par with James Fenimore Cooper. Born in a wealthy Philadelphia Quaker family, Brown initially took up the study of law. However, he soon became part of the Friendly Club, a group of New York intellectuals. He gradually began to publish essays and short pieces in various journals and newspapers. At this time, he was also heavily influenced by writers like Mary Wollstonecraft Shelley (Frankenstein) and from 1798-1801 he published a series of Gothic novels characterized by motifs like sleepwalking, religious mania, violence, drama and intellectual complexity. Always known as a "writer's writer" Brown's work is only now being recognized and given its due. The book reflects the multicultural mix of America, with its diverse range of characters from different cultural backgrounds. One of the interesting things about this book is that the disease of Yellow Fever itself is almost a character in the novel. It symbolizes a disembodied force that attacks people regardless of their race or socioeconomic status and scholars of Brown's works liken it to the impact of print media on a hitherto unlettered populace. Arthur Mervyn is indeed a valuable and educational read not to be missed.
'Arthur Mervyn' Summary
Meeting Mervyn
Arthur Mervyn is discovered by Dr. Stevens sitting on a bench. He is suffering from yellow fever, and since Dr. Stevens has pity on him, is invited into the Stevens household. A little after he gets better, Mr. Wortley comes over to pay Dr. Stevens a visit, recognizes Arthur Mervyn, and reacts with extreme displeasure at seeing him. Dr. Stevens is of course suspicious of Mervyn now and demands an explanation for Wortley's reaction. Mervyn begins to tell his story in an effort to clear his name in the eyes of Dr. Stevens. This is the frame, and nearly three quarters of the book bring Mervyn's adventures up to this moment in time. The rest of the book continues on after the storytelling, with Mervyn keeping Dr. Stevens informed either in person or via letters of the continuing adventures, all of which revolve around a tightly knit network of people.
Arthur Mervyn lived with his father and their servant, Betty, on a farm near Philadelphia. Betty, however, married the father and Mervyn could no longer remain in the house without conflict. Arthur leaves and heads toward the city, where he ends up penniless, as he has been cheated out of all his money on the way there.
Arrival in the city
Upon arriving in the city he seeks out a friend of his father's, but he never ends up meeting him. Instead he meets a man named Wallace who invites him to stay in his home for the night. Arthur follows Wallace home, and Wallace promptly locks him into a pitch dark room. Realizing that he has been tricked, Arthur tries to escape without being noticed. He does this, but not before he overhears a private conversation between the true occupants of his quarters. When Arthur does manage to escape, he leaves behind only his shoes and some open doors and windows. Without shoes or money he decides to head home but can't because he can't pay the bridge toll. He further begs money from a man he meets on the street, and is promptly hired by this man.
Book Details
Author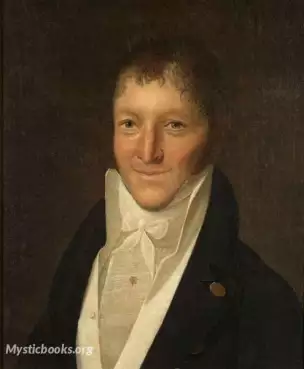 Charles Brockden Brown (January 17, 1771 – February 22, 1810) was an American novelist, historian, and editor of the Early National period. He is generally regarded by scholars as the most impor...
More on Charles Brockden Brown
Download eBooks
Listen/Download Audiobook
Reviews for
Arthur Mervyn
No reviews posted or approved, yet...