 Characters of Shakespeare's Plays
Characters of Shakespeare's Plays is a book by William Hazlitt, a 19th-century English essayist and critic. The book is a collection of essays in which Hazlitt discusses and analyzes the characters of Shakespeare's plays. Hazlitt begins the book with an introduction in which he discusses the importance of Shakespeare's characters and the ways in which they have influenced literature and culture. He then goes on to discuss a number of individual characters from Shakespeare's plays, including Hamlet, Othello, King Lear, and Macbeth.
'Characters of Shakespeare's Plays' Summary
In his essays, Hazlitt delves into the inner workings of these characters, analyzing their motivations, desires, and flaws. He also discusses the ways in which these characters reflect the society and culture of the time in which they were written.
Characters of Shakespeare's Plays is a valuable resource for anyone interested in Shakespeare's plays and the characters that populate them. Hazlitt's insights and analysis provide a deeper understanding of these characters and their place in literature and culture.
Introduction
In William Hazlitt's insightful book, "Characters of Shakespeare's Plays," readers are transported into the captivating world of Shakespearean dramas. Hazlitt skillfully explores the complex characters and profound themes found within the playwright's works, offering a fresh perspective on their enduring appeal.
Main Events and Central Conflicts of Shakespeare's Plays
The book delves into the plots of various Shakespearean plays, providing readers with a high-level overview of the main events and significant milestones. Hazlitt avoids getting caught up in unnecessary details and subplots, focusing instead on the central conflicts and challenges faced by the characters.
Main Characters
Throughout the book, Hazlitt introduces readers to a range of key characters, each possessing unique qualities, motivations, and conflicts that drive the story forward. While avoiding excessive detail, he highlights notable character development and relationships that contribute to the overall plot. This allows readers to gain a deeper understanding of the intricacies of Shakespeare's works.
Themes in Shakespeare's Works
Hazlitt also delves into the underlying themes explored in the plays, offering insightful analysis and providing examples from the stories to support his observations. He uncovers the universal truths and human experiences that lie at the heart of Shakespeare's writing, shedding light on the timeless appeal of his works.
Conclusion
In conclusion, "Characters of Shakespeare's Plays" by William Hazlitt offers a captivating exploration of the intricacies of Shakespearean dramas. Hazlitt's analysis of the plots, characters, and themes found within these plays provides readers with a profound understanding of their enduring power. As readers journey through the pages, they are invited to ponder the complexities of human nature and the profound insights that can be gleaned from Shakespeare's timeless works.
Book Details
Original Language
English
Genre/Category
Tags/Keywords
Author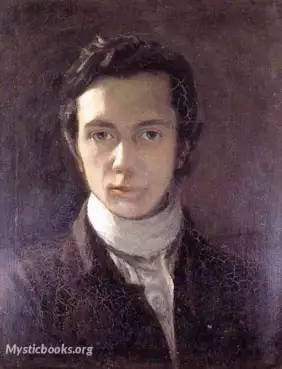 William Hazlitt was an English essayist, drama and literary critic, painter, social commentator, and philosopher. He is now considered one of the greatest critics and essayists in the histor...
More on William Hazlitt
Download eBooks
Listen/Download Audiobook
Reviews for
Characters of Shakespeare's Plays
ALL REVIEWS:
Really Favorable
(1)