 Timeline
Lifetime: 1265 - 1321 Passed: ≈ 701 years ago
Title
Statesman, Poet, Language Theorist, Political Theorist
Country/Nationality
Florentine
Wikipedia
Dante Alighieri
Dante is known for establishing the use of the vernacular in literature at a time when most poetry was written in Latin, making it accessible only to the most educated readers. His De vulgari eloquentia (On Eloquence in the Vernacular) was one of the first scholarly defenses of the vernacular. His use of the Tuscan dialect for works such as The New Life (1295) and Divine Comedy helped establish the modern-day standardized Italian language, and set a precedent that important later Italian writers such as Petrarch and Boccaccio would follow.
Dante was instrumental in establishing the literature of Italy, and his depictions of Hell, Purgatory and Heaven provided inspiration for the larger body of Western art.[9][10] He is cited as an influence on Geoffrey Chaucer, John Milton and Alfred Tennyson, among many others. In addition, the first use of the interlocking three-line rhyme scheme, or the terza rima, is attributed to him. He is described as the "father" of the Italian language, and in Italy he is often referred to as il Sommo Poeta ("the Supreme Poet"). Dante, Petrarch, and Boccaccio are also called the tre corone ("three crowns") of Italian literature.
Dante Alighieri probably baptized Durante di Alighiero degli Alighieri and often referred to simply as Dante (c. 1265 – 1321), was an Italian poet, writer and philosopher. His Divine Comedy, originally called Comedìa (modern Italian: Commedia) and later christened Divina by Giovanni Boccaccio, is widely considered the most important poem of the Middle Ages and the greatest literary work in the Italian language.
Dante's final days were spent in Ravenna, where he had been invited to stay in the city in 1318 by its prince, Guido II da Polenta. Dante died in Ravenna on 14 September 1321, aged 56, of quartan malaria contracted while returning from a diplomatic mission to the Republic of Venice. He was attended by his three children, and possibly by Gemma Donati, and by friends and admirers he had in the city. He was buried in Ravenna at the Church of San Pier Maggiore (later called Basilica di San Francesco). Bernardo Bembo, praetor of Venice, erected a tomb for him in 1483.
On the grave, a verse of Bernardo Canaccio, a friend of Dante, is dedicated to Florence:
parvi Florentia mater amoris Florence, mother of little love
Books by Dante Alighieri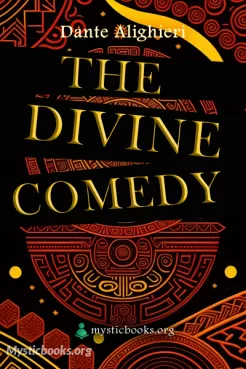 Allegory
Comedy
Theology
Virtue
Hell
The Divine Comedy (Italian: Commedia, later christened "Divina" by Giovanni Boccaccio), written by Dante Alighieri between 1308 and his death in 1321, is widely considered the central epic poem of Italian literature, the last great work of literature... The Divine Comedy, originally Commedia, is a poem by Dante Alighieri, a masterpiece of the Florentine poet, considered the most important literary testimony of medieval civilization and one of the greatest works of universal literature. It is divide... La Vita Nuova or Vita Nova is a text by Dante Alighieri published in 1294. It is an expression of the medieval genre of courtly love in a prosimetrum style, a combination of both prose and verse.