 Grimms' Fairy Tales
Talking animals, wicked stepmothers, valiant tailors, cruel witches! Sixty-two stories that feature familiar figures like Hansel and Gretel, Rapunzel, Rumplestiltskin, The Twelve Dancing Princesses and Snow-White and Rose Red as well as lesser-known characters like The White Snake, Sweetheart Roland and Clever Elsie are contained in this volume of Grimms' Fairy Tales by Jacob and Wilhelm Grimm. The original volume published in 1812 contained more than 85 tales and this number kept increasing till it got to the seventh edition which contained more than two hundred stories. Initially the authors meant the collection to be read not just by children, but also adults and was meant to be a compilation of folk-tales that had been passed down orally for generations. The first edition was packed with scholarly foot-notes and interesting information about the cultural connotations of each story. Later, the authors were persuaded to change the format and make it suitable for children. However, many of these stories were found by publishers to be far too gruesome for young readers. Objectionable passages and scenes of violence were removed and replaced with less fearsome ones. The scholarly foot notes were completely eliminated, making the book just a collection of fairy tales that a child might enjoy. The present collection contains some of the most famous and well loved fairy tales that generations of children have enjoyed. The universal themes of fairy tales which include the triumph of good over evil, courage, common-sense, humility, love, the downfall of pride, greed, envy and laziness all find voice in the characters of Grimms' Fairy Tales. Jacob and Wilhelm Grimm were two brothers born in Frankfurt in the old German kingdom of Hesse. They studied law, but were passionately interested in folklore. Jacob was also a philologist studying language. Though Wilhelm's ill-health made traveling difficult, they toured Germany and neighboring European countries in the 18th century documenting folk tales commonly recounted by word of mouth in small villages and communities. Their interest in preserving these historical examples of native wisdom and culture has made it possible for modern readers to enjoy these age old stories that were told and retold by countless grandparents to generations of grandchildren. Most of the stories retain the lyrical qualities of oral tradition and are meant to be read aloud, creating a magical world for children. This treasure trove of stories has become an essential part of the bed-time ritual of story-telling for both parents and children all over the world.
'Grimms' Fairy Tales' Summary
The Grimms believed that the most natural and pure forms of culture were linguistic and based in history. The work of the Brothers Grimm influenced other collectors, both inspiring them to collect tales and leading them to similarly believe, in a spirit of romantic nationalism, that the fairy tales of a country were particularly representative of it, to the neglect of cross-cultural influence. Among those influenced were the Russian Alexander Afanasyev, the Norwegians Peter Christen Asbjørnsen and Jørgen Moe, the English Joseph Jacobs, and Jeremiah Curtin, an American who collected Irish tales. There was not always a pleased reaction to their collection. Joseph Jacobs was in part inspired by his complaint that English children did not read English fairy tales; in his own words, "What Perrault began, the Grimms completed".
H. Auden praised the collection during World War II as one of the founding works of Western culture. The tales themselves have been put to many uses. Adolf Hitler praised them as folkish tales showing children with sound racial instincts seeking racially pure marriage partners, and so strongly that the Allies of World War II warned against them; for instance, Cinderella with the heroine as racially pure, the stepmother as an alien, and the prince with an unspoiled instinct being able to distinguish. Writers who have written about the Holocaust have combined the tales with their memoirs, as Jane Yolen in her Briar Rose.
Three individual works of Wilhelm Grimm include Altdänische Heldenlieder, Balladen und Märchen ('Old Danish Heroic Songs, Ballads, and Folktales') in 1811, Über deutsche Runen ('On German Runes') in 1821, and Die deutsche Heldensage ('The German Heroic Saga') in 1829.
The Grimm anthology has been a source of inspiration for artists and composers. Arthur Rackham, Walter Crane and Rie Cramer are among the artists who have created illustrations based on the stories.
Book Details
Genre/Category
Tags/Keywords
Author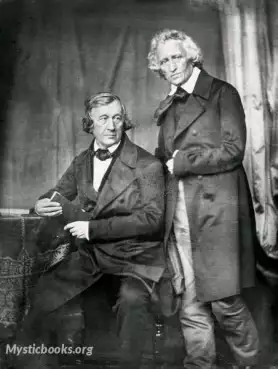 The Brothers Grimm (die Brüder Grimm or die Gebrüder Grimm, German), Jacob Ludwig Karl Grimm (1785–1863) and Wilhelm Carl Grimm (1786–1859), were German academics, philologists,...
More on Brothers Grimm
Download eBooks
Listen/Download Audiobook
Reviews for
Grimms' Fairy Tales
No reviews posted or approved, yet...