 Harold the Dauntless
Harold the Dauntless is a narrative poem in six short cantos by Walter Scott, published in 1817. It employs a variety of metres. Set in the Durham area, the poem tells of Harold's rejection of his father Witikind's acceptance of Christianity in return for church lands; of his disinheritance by the Church on his father's death and the loss of his intended bride; of his rescue by his father's spirit from pagan powers in an enchanted castle; and of his conversion and marriage to a Danish maiden who had long followed him disguised as a page.
'Harold the Dauntless ' Summary
According to J. G. Lockhart Scott began Harold the Dauntless soon after completing The Bridal of Triermain, that is early in 1813, keeping it before him 'as a congenial plaything, to be taken up whenever the coach brought no proof-sheets to jog him as to serious matters'. Its progress was remarkably erratic. In October 1815 Scott sent Canto 2 to James Ballantyne; on the 21st he is 'while the humour hits going on with Harold the Dauntless'; on 2 November the first canto at least has been, or is in the course of being, printed; and on 22 December Scott says it is nearly finished. But by 16 May 1816 it is still 'in the state of the Bear and Fiddle' and he is planning to resume it shortly. It is not till 14 November 1816 that another claim that it is nearly complete corresponded with reality: on the 22nd Scott informs Morritt that he is finishing it. Sending a copy hot from the press on 31 January 1817 he explains to Lady Louisa Stuart: 'I once thought I should have made it something clever, but it turned vapid upon my imagination; and I finished it at last with hurry and impatience'.
Book Details
Author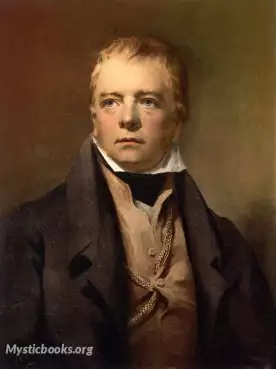 Sir Walter Scott, 1st Baronet was a Scottish historical novelist, poet, playwright, and historian. Many of his works remain classics of both English-language literature and Scottish literature. F...
More on Sir Walter Scott
Download eBooks
Listen/Download Audiobook
Reviews for
Harold the Dauntless
No reviews posted or approved, yet...