 In the Days of the Comet
by H. G. Wells
In the Days of the Comet is a science fiction novel by H. G. Wells in which humanity is "exalted" when a comet causes "the nitrogen of the air, the old azote," to "change out of itself" and become "a respirable gas, differing indeed from oxygen, but helping and sustaining its action, a bath of strength and healing for nerve and brain." The result: "The great Change has come for evermore, happiness and beauty are our atmosphere, there is peace on earth and good will to all men."
'In the Days of the Comet ' Summary
An unnamed narrator is the author of a prologue ("The Man Who Wrote in the Tower") and an epilogue ("The Window of the Tower"). In these short texts is depicted an encounter with a "happy, active-looking" old man: the protagonist and author of the first-person narrative, writing the story of his life immediately before and after "the Change".
This narrative is divided into three "books": Book I: The Comet; Book II: The Green Vapours; and Book III: The New World.
Book I, recounts that William ("Willie") Leadford, "third in the office staff of Rawdon's pot-bank [a place where pottery is made] in Clayton," quits his job just as an economic recession caused by American dumping hits industrial Britain, and is unable to find another position. He returns to being a student and his emotional life is dominated by his attachment to Nettie Stuart, "the daughter of the head gardener of the rich Mr. Verrall's widow", of a village called Checkshill Towers. Converted to socialism by his friend 'Parload', Leadford blames class-based injustice for the squalid living conditions in which he and his mother live. The date of the action is unspecified.
When Nettie jilts Leadford for the son and heir of the Verrall family, Leadford buys a revolver, intending to kill them both and himself. As this plot matures, a comet with an "unprecedented band in the green" in its spectroscopy looms gradually larger in the sky, eventually becoming brighter than the Moon. Just as Leadford is about to kill his rivals, the green comet enters the Earth's atmosphere and disintegrates, causing a soporific green fog.
Book II opens with Leadford's awakening, in which he is acutely aware of the beauty in the world and his attitude toward others is one of generous fellow-feeling. The same effects occur in every human being, who accordingly re-organize human society. By chance, Leadford falls in with a Cabinet minister and briefly becomes his secretary.
Book III begins with an intense discussion by Verrall, Leadford, and Nettie, about their future. Although Nettie wants to establish a ménage à trois, Leadford and Verrall reject the idea, and Leadford devotes himself to his mother until her death. Leadford marries Anna, who has been helping care for his mother, and they have a son; but soon thereafter Nettie contacts Leadford.
In the epilogue, the 72-year-old Leadford reveals that he, Nettie, Verrall, and Anna were from then on "very close, you understand, we were friends, helpers, personal lovers in a world of lovers". The author is troubled "by my uneasy sense of profound moral differences."
Book Details
Original Language
English
Genre/Category
Tags/Keywords
Author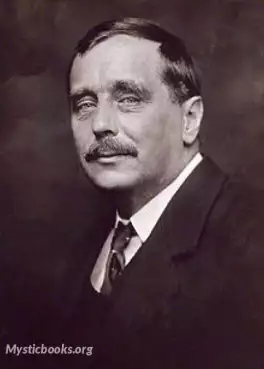 He was most prominent as a forward-looking, even prophetic social critic who devoted his literary talents to the development of a progressive vision on a global scale. A futurist, he wrote a number of...
More on H. G. Wells
Download eBooks
Listen/Download Audiobook
Reviews for
In the Days of the Comet
No reviews posted or approved, yet...