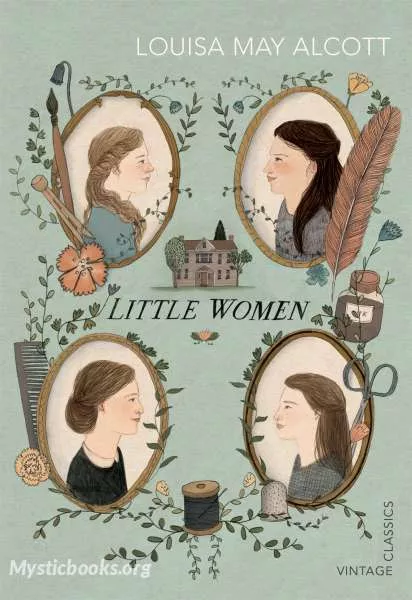 Little Women
Set in nineteenth century New England, Little Women follows the lives of the four March sisters-Jo, Beth, Amy and Meg. The novel is a classic rites of passage story, that has often split literature critics but has been adored by many over the years. Intended as a book for young girls, the book is too sentimental for some but plenty of adults and young men have Little Women firmly featured in their best books of all time. The pace of the novel can be slow at times and the language almost too perfect but the overall sympathetic tone of Alcott wins over the reader. The book is semi-autobiographical, with Jo Marsh mirroring the life of an ambitious Alcott. Just like Alcott, Jo is a strong, independent woman who is fighting through her domestic duties to do what she truly loves. Writing is Jo's passion and in a world where women are expected to put personal growth aside in order to withhold traditional family values, she is met with many challenges. "I am not afraid of storms, for I am learning how to sail my ship." The book speaks to every woman that has had to fight against convention. With their father away at war, the four sisters pull together to support each other but still have time to search for their own identity. These 'little women' are not children but young adults finding their way via love, religion and confidence. Whilst it may seem sad that the sisters do have to conform to some extent, if you read between the lines there is so much inspiration for young female readers.
'Little Women' Summary
Four sisters and their mother, whom they call Marmee, live in a new neighborhood (loosely based on Concord) in Massachusetts in genteel poverty. Having lost all his money, their father is serving as a chaplain in the American Civil War, far from home. The mother and daughters face their first Christmas without him. When Marmee asks her daughters to give their Christmas breakfast away to an impoverished family, the girls venture into town laden with baskets to feed the hungry children and their mother. When they return, they discover their elderly neighbor Mr. Laurence has sent over a decadent surprise dinner to make up for their breakfast. The two families become acquainted following these acts of kindness.
Meg and Jo must work to support the family: Meg tutors a nearby family of four children; Jo assists her aged great-aunt March, a wealthy widow living in a mansion, Plumfield. Beth, too timid for school, is content to stay at home and help with housework; and Amy is still at school. Meg is beautiful and traditional, Jo is a tomboy who writes; Beth is a peacemaker and a pianist; and Amy is an artist who longs for elegance and fine society. The sisters strive to help their family and improve their characters as Meg is vain, Jo is hotheaded, Beth is cripplingly shy, and Amy is materialistic. The neighbor boy Laurie, orphaned grandson of Mr. Laurence, becomes close friends with the sisters, particularly the tomboyish Jo.
The girls keep busy as the war goes on. Jo writes a novel that gets published but is frustrated to have to edit it down and can't comprehend the conflicting critical response. Meg is invited to spend two weeks with rich friends, where there are parties for the girls to dance with boys and improve their social skills. Laurie is invited to one of the dances, and Meg's friends incorrectly think she is in love with him. Meg is more interested in John Brooke, Laurie's young tutor.
Word comes that Mr. March is very ill with pneumonia and Marmee is called away to nurse him in Washington. Mr. Laurence offers to accompany her but she declines, knowing travel would be uncomfortable for the old man. Mr. Laurence instead sends John Brooke to do his business in Washington and help the Marches. While in Washington, Brooke confesses his love for Meg to her parents. They are pleased, but consider Meg too young to marry, so Brooke agrees to wait.
While Marmee is in Washington, Beth contracts scarlet fever after spending time with a poor family where three children die. As a precaution, Amy is sent to live with Aunt March and replaces Jo as her companion and helper. Jo, who already had scarlet fever, tends to Beth. After many days of illness, the family doctor advises that Marmee be sent for immediately. Beth recovers, but never fully regains her health and energy.
While Brooke waits for Meg to come of age to marry, he joins the military and serves in the war. After he is wounded, he returns to find work so he can buy a house and be ready when he marries Meg. Laurie goes off to college. On Christmas Day, a year after the book's opening, the girls' father returns home.
Book Details
Original Language
English
Genre/Category
Tags/Keywords
Author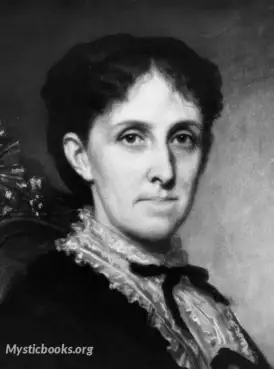 Alcott was an abolitionist and a feminist. In 1860, Alcott began writing for the Atlantic Monthly. When the American Civil War broke out, she served as a nurse in the Union Hospital in Georgetown, DC,...
More on Louisa May Alcott
Download eBooks
Listen/Download Audiobook
No reviews posted or approved, yet...