 Looking Backward: 2000-1887
The book tells the story of Julian West, a young American who, towards the end of the 19th century, falls into a deep, hypnosis-induced sleep and wakes up more than a century later. He finds himself in the same location (Boston, Massachusetts) but in a totally changed world: It is the year 2000 and, while he was sleeping, the U.S.A. has been transformed into a socialist utopia. This book outlines Bellamy's complex thoughts about improving the future, and is an indictment of industrial capitalism.
'Looking Backward: 2000-1887 ' Summary
Looking Backward: 2000–1887 is a utopian novel by Edward Bellamy, a journalist and writer from Chicopee Falls, Massachusetts; it was first published in 1888.
It was the third largest bestseller of its time, after Uncle Tom's Cabin and Ben-Hur: A Tale of the Christ. It influenced many intellectuals, and appears by title in many socialist writings of the day. "It is one of the few books ever published that created almost immediately on its appearance a political mass movement".
In the United States alone, over 162 "Bellamy Clubs" sprang up to discuss and propagate the book's ideas. Owing to its commitment to the nationalization of private property and the desire to avoid use of the term "socialism", this political movement came to be known as Nationalism not to be confused with the political concept of nationalism. The novel also inspired several utopian communities.
The decades of the 1870s and the 1880s were marked by economic and social turmoil, including the Long Depression of 1873–1879, a series of recessions during the 1880s, the rise of organized labor and strikes, and the 1886 Haymarket affair and its controversial aftermath. Moreover, American capitalism's tendency towards concentration into ever larger and less competitive forms monopolies, oligopolies, and trusts began to make itself evident, while emigration from Europe expanded the labor pool and caused wages to stagnate. The time was ripe for new ideas about economic development which might ameliorate the current social disorder.
Edward Bellamy a relatively unknown New England-born novelist with a history of concern with social issues, began to conceive of writing an impactful work of visionary fiction shaping the outlines of a utopian future, in which production and society were ordered for the smooth production and distribution of commodities to a regimented labor force. In this he was not alone between 1860 and 1887, no fewer than 11 such works of fiction were produced in the United States by various authors dealing fundamentally with the questions of economic and social organization.
Bellamy's book, gradually planned throughout the 1880s, was completed in 1887 and taken to Boston publisher Benjamin Ticknor, who published a first edition of the novel in January 1888. Initial sales of the book were modest and uninspiring, but the book did find a readership in the Boston area, including enthusiastic reviews by future Bellamyites Cyrus Field Willard of the Boston Globe and Sylvester Baxter of the Boston Herald.
Shortly after publication, Ticknor's publishing enterprise, Ticknor and Company, was purchased by the larger Boston publisher, Houghton, Mifflin & Co., and new publishing plates were created for the book. Certain "slight emendations" were made to the text by Bellamy for this second edition, released by Houghton Mifflin in September 1889.
Book Details
Original Language
English
Author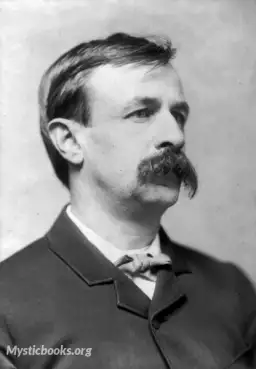 Edward Bellamy was an American author, journalist, and political activist most famous for his utopian novel Looking Backward. Bellamy's vision of a harmonious future world inspired the formation of nu...
More on Edward Bellamy
Download eBooks
Listen/Download Audiobook
Reviews for
Looking Backward: 2000-1887
No reviews posted or approved, yet...