 Mary Barton
Mary Barton: A Tale of Manchester Life is the first novel by English author Elizabeth Gaskell, published in 1848. The story is set in the English city of Manchester between 1839 and 1842, and deals with the difficulties faced by the Victorian working class.
'Mary Barton ' Summary
The novel begins in Manchester, where we are introduced to the Bartons and the Wilsons, two working-class families. John Barton is a questioner of the distribution of wealth and the relations between rich and poor. Soon his wife dies—he blames it on her grief over the disappearance of her sister Esther. Having already lost his son Tom at a young age, Barton is left to raise his daughter, Mary, alone and now falls into depression and begins to involve himself in the Chartist, trade-union movement.
Chapter 1 takes place in the countryside where Greenheys is now.
Mary takes up work at a dressmaker's (her father had objected to her working in a factory) and becomes subject to the affections of hard-working Jem Wilson and Harry Carson, son of a wealthy mill owner. She fondly hopes, by marrying Carson, to secure a comfortable life for herself and her father, but immediately after refusing Jem's offer of marriage she realizes that she truly loves him. She, therefore, decides to evade Carson, planning to show her feelings to Jem in the course of time. Jem believes her decision to be final, though this does not change his feelings for her.
Meanwhile, Esther, a "street-walker," returns to warn John Barton that he must save Mary from becoming like her. He simply pushes her away, however, and she's sent to jail for a month on the charge of vagrancy. Upon her release, she talks to Jem with the same purpose. He promises that he will protect Mary and confronts Carson, eventually entering into a fight with him, which is witnessed by a policeman passing by.
Not long afterward, Carson is shot dead, and Jem is arrested for the crime, his gun having been found at the scene. Esther decides to investigate the matter further and discovers that the wadding for the gun was a piece of paper on which is written Mary's name.
She visits her niece to warn her to save the one she loves, and after she leaves Mary realizes that the murderer is not Jem but her father. She is now faced with having to save her lover without giving away her father. With the help of Job Legh (the intelligent grandfather of her blind friend Margaret), Mary travels to Liverpool to find the only person who could provide an alibi for Jem – Will Wilson, Jem's cousin and a sailor, who was with him on the night of the murder. Unfortunately, Will's ship is already departing, so that, after Mary chases after the ship in a small boat, the only thing Will can do is promise to return in the pilot ship and testify the next day.
Book Details
Author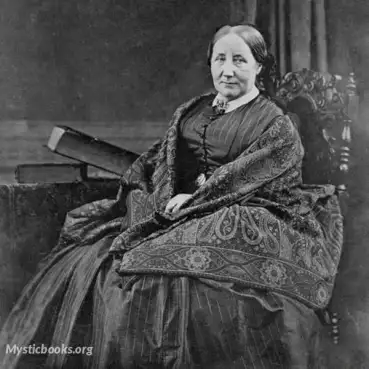 Elizabeth Cleghorn Gaskell , often referred to as Mrs Gaskell, was an English novelist, biographer and short story writer. Her novels offer a detailed portrait of the lives of many strata of Victorian...
More on Elizabeth Gaskell
Download eBooks
Listen/Download Audiobook
No reviews posted or approved, yet...