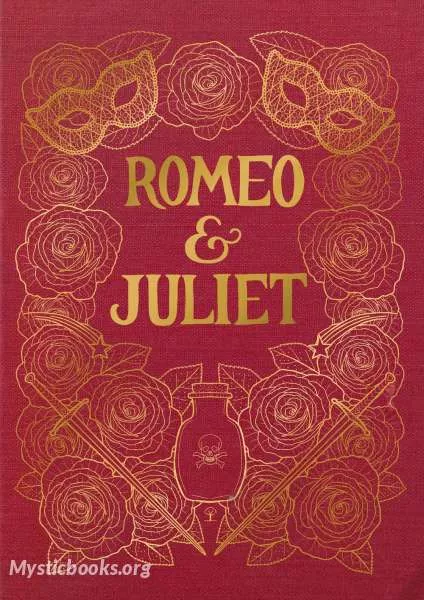 Romeo and Juliet
William Shakespeare's most well-known play is more than most people realize. While it is the story of star-crossed lovers, Romeo and Juliet, it is also the story of two families in the middle of a bitter feud. Many people avoid the story because they believe it will be too difficult to read, but this is not true at all. Within a few paragraphs, the play captures your imagination and attention. Juliet is 13 years old and is love with the son of her father's enemy. Her father has promised that she will marry another boy when it is time, but she refuses to accept the suit. One night, Romeo sneaks into a ball in Juliet's home (in hopes of seeing a girl he is in love with) when he overhears Juliet speaking of her love for him. He steps out of the shadows and they decide to marry. They are married the next day in secret. It is discovered that Romeo snuck into the ball and Juliet's cousin is angry and challenges him to a duel. When Romeo refuses to fight, a man is killed and Romeo is banished from the country. Juliet is thrown into a depression and her father decides she needs to get married right away. However, the Friar who helped Juliet marry Romeo comes up with a plan to get Romeo back and to unite the families. The plan unravels quickly, though. The story of Romeo and Juliet has everything that a reader could want. Like many of Shakespeare's works, it has comedy and tragedy, but it also has love, family, duals, good and evil. Do not pick up the book assuming that knowing about the tragedy will ruin the story. The tale of how both families got to this point is one that will not soon be forgotten. The lessons of love and forgiveness are ones that are just as important more than 400 years after the play was written.
'Romeo and Juliet' Summary
Romeo and Juliet is sometimes considered to have no unifying theme, save that of young love.mRomeo and Juliet have become emblematic of young lovers and doomed love. Since it is such an obvious subject of the play, several scholars have explored the language and historical context behind the romance of the play.
On their first meeting, Romeo and Juliet use a form of communication recommended by many etiquette authors in Shakespeare's day: metaphor. By using metaphors of saints and sins, Romeo was able to test Juliet's feelings for him in a non-threatening way. This method was recommended by Baldassare Castiglione (whose works had been translated into English by this time). He pointed out that if a man used a metaphor as an invitation, the woman could pretend she did not understand him, and he could retreat without losing honour. Juliet, however, participates in the metaphor and expands on it. The religious metaphors of "shrine", "pilgrim", and "saint" were fashionable in the poetry of the time and more likely to be understood as romantic rather than blasphemous, as the concept of sainthood was associated with the Catholicism of an earlier age. Later in the play, Shakespeare removes the more daring allusions to Christ's resurrection in the tomb he found in his source work: Brooke's Romeus and Juliet.
Book Details
Author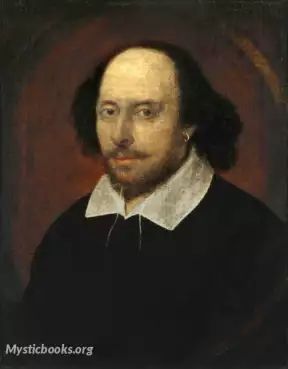 William Shakespeare was born on April 23, 1564, in Stratford-upon-Avon. The son of John Shakespeare and Mary Arden, he was probably educated at the King Edward VI Grammar School in Stratford, where he...
More on William Shakespeare
Download eBooks
Listen/Download Audiobook
Reviews for
Romeo and Juliet
No reviews posted or approved, yet...