 The Beetle
A story about a mysterious oriental figure who pursues a British politician to London, where he wreaks havoc with his powers of hypnosis and shape-shifting, Marsh's novel is of a piece with other sensational turn-of-the-century fictions such as Stoker's Dracula, George du Maurier's Trilby, and Sax Rohmer's Fu Manchu novels. Like Dracula and many of the sensation novels pioneered by Wilkie Collins and others in the 1860s, The Beetle is narrated from the perspectives of multiple characters, a technique used in many late nineteenth-century novels to create suspense.
'The Beetle ' Summary
The Beetle (or The Beetle: A Mystery) is an 1897 horror novel by British writer Richard Marsh, in which a shape-shifting ancient Egyptian entity seeks revenge on a British member of Parliament. The novel initially sold more copies than Bram Stoker's Dracula, a similar horror story published in the same year.
The Beetle is told from the point of view of four narrators: Robert Holt, Sydney Atherton, Marjorie Lindon, and Augustus Champnell.
The novel begins by retelling an account of Robert Holt, a clerk who has been searching for a job all day. Denied food and water at a workhouse, he continues to walk in the dark through the rain until he comes upon an abandoned, dilapidated house with an open window. There he finds shelter and meets a monstrous figure, the mysterious Beetle.
The Beetle takes control of Holt's mind through mesmerism, allowing him to take human form, and then accuses Holt of being a thief and promises to treat him like one. Then the Beetle forces Holt to take off his clothes and put on new ones in exchange for food and shelter. After that, the Beetle forces a kiss on Holt, which weakens him.
The Beetle plans to send Holt to the home of Paul Lessingham, a member of the House of Commons, to steal the letters from the drawer in his desk. When Holt encounters Lessingham, he is to say "the Beetle," which would hinder him. Holt succeeds because the Beetle can control him, but Lessingham captures Holt before he can leave with the letters. Holt shouts "the Beetle" twice, in a voice that is not his own, causing Lessingham to shiver in a corner. Holt jumps through a window and escapes. On the street, he is approached by another man, Sydney Atherton, who asks him if he committed a crime against Lessingham. When Holt answers truthfully, Atherton is pleased and lets him go. Holt delivers the letters to the Beetle, who realizes that they are love letters from a certain Marjorie Lindon. The Beetle plans to use her to harm Lessingham.
Book Details
Original Language
Old English
Genre/Category
Tags/Keywords
Author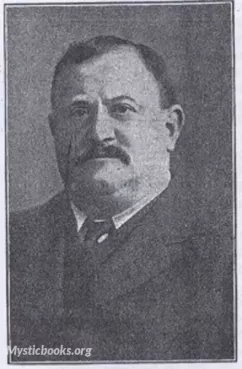 Richard Marsh  was the pseudonym of the English author born Richard Bernard Heldmann. A best-selling and prolific author of the late 19th century and the Edwardian period, Marsh is best known now...
More on Richard Marsh
Download eBooks
Listen/Download Audiobook
No reviews posted or approved, yet...