 The Inimitable Jeeves
Brace yourself for an uproarious adventure through the misadventures of the well-meaning but perpetually hapless Bertie Wooster and his ever-resourceful valet, Jeeves. As the curtain rises on this classic comedic tale, the young bachelor, Bertie Wooster, finds himself entangled in a web of comical predicaments. From love-stricken friends to eccentric aunts, his life is a constant whirlwind of calamities waiting to happen. But fear not! For in the background, as always, stands Jeeves, the unflappable genius with a solution for every pickle. When Bertie's closest chum, Bingo Little, finds himself smitten with an unsuitable opera singer, it falls upon Jeeves to salvage the situation. With impeccable cunning, he hatches a plan that involves mistaken identities, disguises, and an unforgettable dash across the English countryside. Meanwhile, Bertie's Aunt Dahlia, a force of nature with her own set of problems, needs his assistance in retrieving a stolen cow creamer. In the ensuing chaos, Bertie finds himself entangled in an elaborate scheme, teetering on the brink of disaster. Once again, Jeeves comes to the rescue, employing his unparalleled wit and unrivaled resourcefulness to navigate the treacherous waters of high society. Through a series of hilarious escapades and eccentric encounters, "The Inimitable Jeeves" showcases P. G. Wodehouse at his sparkling best. With razor-sharp wit, clever wordplay, and impeccable timing, Wodehouse presents a rollicking narrative that leaves readers chuckling and eagerly turning pages until the very end. So step into the world of Bertie Wooster and Jeeves, where impeccable comedy meets unflappable sophistication, and prepare yourself for a delightful journey that will leave you grinning from ear to ear.
'The Inimitable Jeeves' Summary
The Inimitable Jeeves" by P. G. Wodehouse takes readers on a hilarious romp through the lives of the affable but bumbling Bertie Wooster and his ingenious valet, Jeeves. Set in the early 20th century, this delightful comedy of errors immerses readers in a world where impeccable manners collide with absurd predicaments.
Bertie Wooster, a wealthy young bachelor, often finds himself entangled in the whims of his friends and eccentric family members. Whether it's helping his friend Bingo Little navigate the complexities of love or assisting his Aunt Dahlia in recovering a stolen cow creamer, Bertie's life is a constant flurry of madcap adventures.
Enter Jeeves, Bertie's valet extraordinaire, whose intelligence and resourcefulness are unmatched. With an uncanny ability to solve any problem, Jeeves becomes the guiding force behind Bertie's escapades. Armed with his vast knowledge, impeccable taste, and knack for disguises, Jeeves always seems to find a way out of the stickiest situations.
From mistaken identities and farcical misunderstandings to hilarious encounters with whimsical characters, "The Inimitable Jeeves" delights readers with its witty banter, clever wordplay, and comedic timing. Through a series of misadventures, Bertie and Jeeves navigate the comically convoluted waters of high society, leaving a trail of laughter in their wake.
P. G. Wodehouse's writing style captivates with its light-hearted charm and vividly drawn characters. The narrative unfolds with a series of interconnected stories, each showcasing the indomitable spirit of Bertie and the indispensible presence of Jeeves. Wodehouse's masterful storytelling weaves a tapestry of farcical situations, social satire, and timeless humor that has made him one of the most beloved authors of his time.
"The Inimitable Jeeves" is a delightful escapade into a world of eccentricity, where the power of wit triumphs over adversity. It is a testament to the enduring appeal of Wodehouse's comic genius and his ability to transport readers to a bygone era filled with laughter, charm, and an irresistible cast of characters. Prepare to be thoroughly entertained as you embark on this unforgettable journey alongside Bertie Wooster and the inimitable Jeeves.
Book Details
Original Language
English
Genre/Category
Tags/Keywords
Author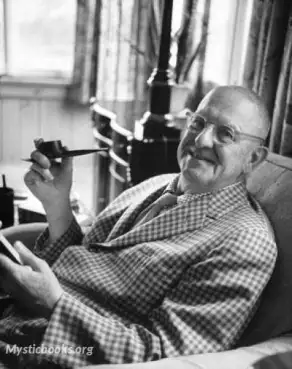 Sir Pelham Grenville Wodehouse was an English author and one of the most widely read humorists of the 20th century. Wodehouse was a prolific writer throughout his life, publishing more than ninety bo...
More on P. G. Wodehouse
Download eBooks
Listen/Download Audiobook
Reviews for
The Inimitable Jeeves
No reviews posted or approved, yet...