 The Moonstone
A young woman who inherits a beautiful diamond known as The Moonstone on her eighteenth birthday becomes the center of this mystery story. The diamond is a gift from an uncle who once served as an army officer in British India. She proudly wears the jewel on her dress at her birthday party that night. The precious stone has a dark and sinister history, which will have a terrible impact on her life and the lives of those around her. You're about to read what's been termed the very first real detective story in the English language. The Moonstone by Wilkie Collins is the book which is deemed to have set many of the traditions for the generic detective story. Elements like murder in an English country house, plenty of suspects, a famous detective who is called in to solve the crime, a complicated motive and a final twist in the tale as the perpetrator is revealed. The Moonstone was serialized in 1868 in Charles Dickens' magazine All The Year Round.
'The Moonstone' Summary
William Wilkie Collins was an aspiring law student when he first met the great Charles Dickens. Encouraged by the famous author, Collins began to contribute short stories and longer novels to Dickens' magazines. The two became good friends and often coauthored many pieces in these magazines, read, discussed and traveled together and shared a great literary and personal friendship. However, by the time The Moonstone was written, Collins was suffering from serious ill-health and became addicted to opium, which he began taking to get relief from excruciating pain. The Moonstone was actually a break from the kind of stories Collins had written to that point. The Victorian "sensation" novel genre was all the rage in England at the time, but with The Moonstone, the focus began to shift to mystery, crime and detection. The effects of colonization, looting of local treasures and oppression of the natives are all underlying themes in The Moonstone.
As a forerunner of the great traditions of detective fiction, The Moonstone is a gripping, interesting and fascinating read for whodunit fans of all ages.
Book Details
Author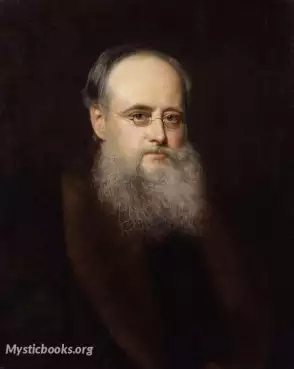 William Wilkie Collins  was an English novelist and playwright known for The Woman in White (1859), and for The Moonstone (1868), which has been called the first modern English detective novel. B...
More on Wilkie Collins
Download eBooks
Listen/Download Audiobook
Reviews for
The Moonstone
No reviews posted or approved, yet...