 Heretics
Heretics is a collection of 20 essays by G. K. Chesterton and published by John Lane in 1905. While the loci of the chapters of Heretics are personalities, the topics he debates are as universal to the "vague moderns" of the 21st century as they were to those of the 20th. He quotes at length and argues against atheist apologist and eugenicist. Joseph McCabe extensively, delivers diatribes about his close personal friend and intellectual rival, George Bernard Shaw, as well as Friedrich Nietzsche, H. G. Wells, Rudyard Kipling and an array of other major intellectuals of his day, many of whom he knew personally. The topics he touches upon range from cosmology to anthropology to soteriology and he argues against French nihilism, German humanism, English utilitarianism, the syncretism of "the vague modern", Social Darwinism, eugenics and the arrogance and misanthropy of the European intelligentsia. Together with Orthodoxy, this book is regarded as the finest flagship of his corpus of moral theology; a binary system in the cosmos of western philosophy.
'Heretics' Summary
A man of strong opinions and enormously talented at defending them, his exuberant personality nevertheless allowed him to maintain warm friendships with people–such as George Bernard Shaw and H. G. Wells–with whom he vehemently disagreed. Chesterton had no difficulty standing up for what he believed. He was one of the few journalists to oppose the Boer War. His 1922 "Eugenics and Other Evils" attacked what was at that time the most progressive of all ideas, the idea that the human race could and should breed a superior version of itself. In the Nazi experience, history demonstrated the wisdom of his once "reactionary" views.


Chesterton wrote several works of Christian apologetics, the best known of which are "Othodoxy", "Heretics", and "The Everlasting Man".
Book Details
Original Language
English
Genre/Category
Tags/Keywords
Author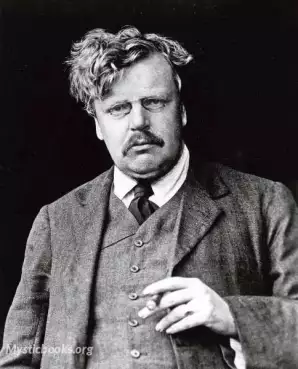 Chesterton wrote around 80 books, several hundred poems, some 200 short stories, 4,000 essays (mostly newspaper columns), and several plays. He was a literary and social critic, historian, playwright,...
More on Gilbert K. Chesterton
Download eBooks
Listen/Download Audiobook
No reviews posted or approved, yet...