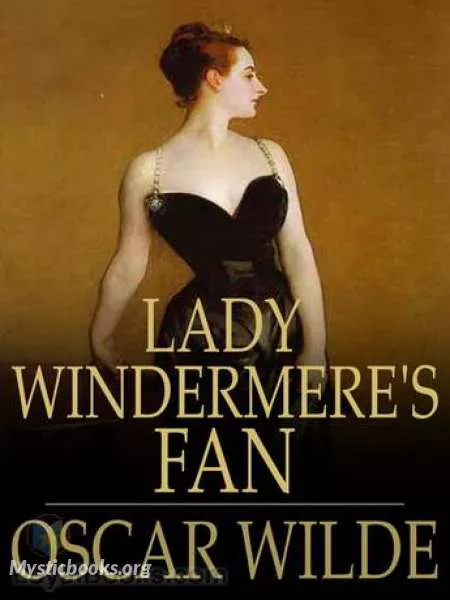 Lady Windermere's Fan
by Oscar Wilde
Lady Windermere's Fan, A Play About a Good Woman is a four-act comedy by Oscar Wilde, first performed on Saturday, 20 February 1892, at the St James's Theatre in London. The story concerns Lady Windermere, who suspects that her husband is having an affair with another woman. She confronts him with it but although he denies it, he invites the other woman, Mrs. Erlynne, to his wife's birthday ball. Angered by her husband's supposed unfaithfulness, Lady Windermere decides to leave her husband for another lover. After discovering what has transpired, Mrs. Erlynne follows Lady Windermere and attempts to persuade her to return to her husband and in the course of this, Mrs. Erlynne is discovered in a compromising position. It is then revealed Mrs. Erlynne is Lady Windermere's mother, who abandoned her family twenty years before the time the play is set. Mrs. Erlynne sacrifices herself and her reputation to save her daughter's marriage.
'Lady Windermere's Fan' Summary
Act I
The play opens in the morning room of the Windermeres' residence in London. It is tea time and Lady Windermere—who is preparing for her coming of age birthday ball that evening—has a visit from a friend, Lord Darlington. She shows off her new fan: a present from her husband. She explains to Lord Darlington that she is upset over the compliments he continues to pay to her, revealing that she has very particular views about what is acceptable in society, due in part to her somewhat Puritan upbringing.
The Duchess of Berwick calls and Lord Darlington leaves shortly thereafter. The Duchess informs Lady Windermere that her husband may be betraying her marriage by making repeated visits to another woman, a Mrs. Erlynne, and possibly giving her large sums of money. These rumours have been gossip among London society for quite a while, though seemingly this is the first Lady Windermere has heard about it.
Following the departure of the Duchess, Lady Windermere decides to check her husband's bank book. She finds the book in a desk and sees that nothing appears amiss, though on returning she discovers a second bank book: one with a lock. After prying the lock open, she finds it lists large sums of money given to Mrs. Erlynne.
At this point, Lord Windermere enters and she confronts him. Though he cannot deny that he has had dealings with Mrs. Erlynne, he states that he is not betraying Lady Windermere. He requests that she send Mrs. Erlynne an invitation to her birthday ball that evening to help her back into society. When Lady Windermere refuses, he writes out an invitation himself. Lady Windermere makes clear her intention to cause a scene if Mrs. Erlynne appears, to which Lord Windermere responds that it would be in her best interest not to do so.
Lady Windermere leaves in disgust to prepare for the party, and Lord Windermere reveals in soliloquy that he is protecting Mrs. Erlynne's true identity to save his wife extreme humiliation.
What shall I do? I dare not tell her who this woman really is. The shame would kill her.

— Lord Windermere
Book Details
Author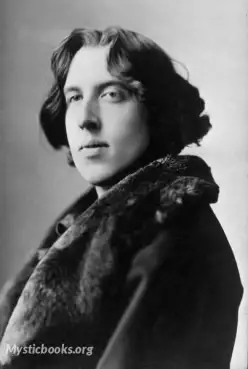 Oscar Fingal O'Flahertie Wills Wilde (16 October 1854 – 30 November 1900) was an Irish poet and playwright. After writing in different forms throughout the 1880s, the early 1890s saw him become...
More on Oscar Wilde
Download eBooks
Listen/Download Audiobook
Reviews for
Lady Windermere's Fan
No reviews posted or approved, yet...