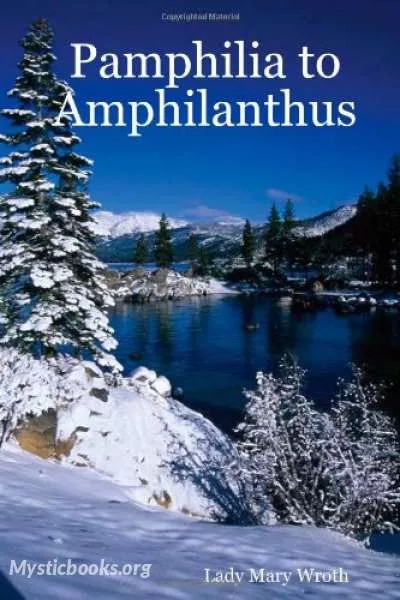 Pamphilia to Amphilanthus is a sonnet sequence by the English Renaissance poet Lady Mary Wroth, first published as part of The Countess of Montgomery's Urania in 1621, but subsequently published separately. It is the second known sonnet sequence by a woman writer in England (the first was by Anne Locke). The poems are strongly influenced by the sonnet sequence Astrophel and Stella (1580) penned by her uncle Sir Philip Sidney. Like Sidney's sequence, Wroth's sonnets passed among her friends and acquaintances in manuscript form before they were published in 1621. In Wroth's sequence, she upends Petrarchan tropes by making the unattainable object of love male (as opposed to female).
The sonnet sequence is organized in four sections. In the first, fifty-five-poem section, Pamphilia determines her true feelings about her unfaithful lover, toward whom she is ambivalent throughout this section, though she affirms her choice to love Amphilanthus by its end. After a series of songs, the next section, of ten poems, takes on a darker tone as Pamphilia confronts doubt and jealously, but the end of the sequence finds her seeking forgiveness from Cupid, the god of love, to whom she promises a crown of sonnets as penance for her doubt. The crown's fourteen sonnets form the sequence's third section. The final eight sonnets in the sequence comprise the fourth section, in which Pamphilia returns to a darker, melancholy tone, but understands that her suffering is necessary in order to understand the inner world of human emotion.
Author
Lady Mary Wroth was an English poet of the Renaissance. A member of a distinguished literary family, Lady Wroth was among the first female English writers to have achieved an enduring reputation. Mary...
More about Lady Mary Wroth
Listen/Download Audiobook
Unfortunately, no Audiobooks/Narrations exist for this book, yet...
Community Reviews for
Pamphilia to Amphilanthus
No reviews posted or approved, yet...