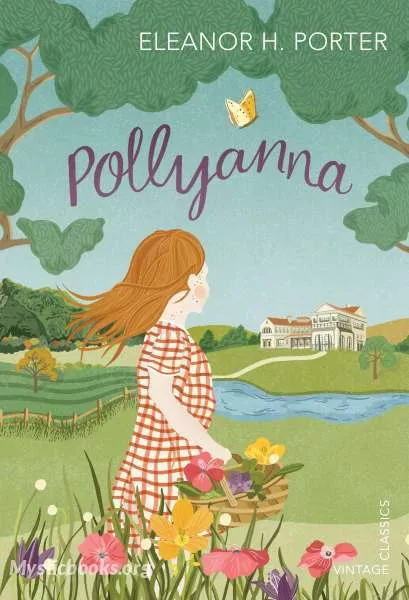 Pollyanna
This is a timeless classic expressing the universal message that every aspect of life should be looked at in a positive way. It follows the actions of its protagonist, eleven-year old Pollyanna who goes to live with her stern Aunty Polly, where she faces many challenges with a smile on her face. The best-selling novel begins with the introduction of Pollyanna who goes to live in Vermont with her strict Aunt Polly after the death of her parents which have left her an orphan. The young heroine refuses to give in to her seemingly gloomy situation and instead chooses to look at the bright side of things. Pollyanna's adjustment to her new surroundings is determined by her optimistic philosophical approach to life, which she refers to as "The Glad Game". A game taught to her by her father, it has one simple rule- to find the silver lining in every cloud, and find a reason to be glad in every situation whilst withstanding any obstacle life viciously throws. Soon after her arrival, the little girl encourages others to join her in her game and change their previous gloomy attitude. Among the new players is the bad tempered, old Mrs. Snow, and the withdrawn John Pendleton. The townspeople are quick to welcome the unrelenting cheerful girl into their lives, even as she must confront and overcome her own challenges. Although Pollyanna is considered a children's novel, it is in fact intended to be enjoyed by all ages. As it explores themes of rejection, deprivation and illness, the novel relates to a wide audience. Porter offers an enlightening journey into the world of a child's innocence, whose positive energy has the mystical power to alleviate even the bleakest social and personal circumstances. With a good storyline and a positive message, Pollyanna is an inspiration to many never to give up on life.
'Pollyanna' Summary
The title character is Pollyanna Whittier, an eleven-year-old orphan who goes to live in the fictional town of Beldingsville, Vermont, with her wealthy but stern and cold spinster Aunt Polly, who does not want to take in Pollyanna but feels it is her duty to her late sister. Pollyanna's philosophy of life centers on what she calls "The Glad Game," an optimistic and positive attitude she learned from her father. The game consists of finding something to be glad about in every situation, no matter how bleak it may be. It originated in an incident one Christmas when Pollyanna, who was hoping for a doll in the missionary barrel, found only a pair of crutches inside. Making the game up on the spot, Pollyanna's father taught her to look at the good side of things—in this case, to be glad about the crutches because she did not need to use them.
With this philosophy, and her own sunny personality and sincere, sympathetic soul, Pollyanna brings so much gladness to her aunt's dispirited New England town that she transforms it into a pleasant place to live. The Glad Game shields her from her aunt's stern attitude: when Aunt Polly puts her in a stuffy attic room without carpets or pictures, she exults at the beautiful view from the high window; when she tries to "punish" her niece for being late to dinner by sentencing her to a meal of bread and milk in the kitchen with the servant Nancy, Pollyanna thanks her rapturously because she likes bread and milk, and she likes Nancy.
Soon Pollyanna teaches some of Beldingsville's most troubled inhabitants to "play the game" as well, from a querulous invalid named Mrs. Snow to a miserly bachelor, Mr. Pendleton, who lives all alone in a cluttered mansion. Aunt Polly, too—finding herself helpless before Pollyanna's buoyant refusal to be downcast—gradually begins to thaw, although she resists the Glad Game longer than anyone else.
Eventually, however, even Pollyanna's robust optimism is put to the test when she is struck by a car and loses the use of her legs. At first she does not realize the seriousness of her situation, but her spirits plummet when she is told what happened to her. After that, she lies in bed, unable to find anything to be glad about. Then the townspeople begin calling at Aunt Polly's house, eager to let Pollyanna know how much her encouragement has improved their lives; and Pollyanna decides she can still be glad that she at least has had her legs. The novel ends with Aunt Polly marrying her former lover Dr. Chilton and Pollyanna being sent to a hospital where she learns to walk again and is able to appreciate the use of her legs far more as a result of being temporarily disabled and unable to walk well.
Book Details
Original Language
English
Genre/Category
Tags/Keywords
Author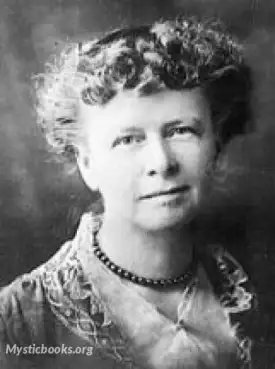 Eleanor Emily Hodgman Porter (December 19, 1868 – May 21, 1920) was an American novelist, most known for Pollyanna (1913) and Just David (1916). Porter wrote mainly children's literature, adven...
More on Eleanor H. Porter
Download eBooks
Listen/Download Audiobook
No reviews posted or approved, yet...