 Prejudices, First Series
by H.L Mencken
The late war, very unpopular at the start, was "sold" to them, as the advertising phrase has it, by representing it as a campaign for the salvation of democracy, half religious and wholly altruistic. So represented to them, they embraced it; represented as the highly obscure and complex thing it actually was, it would have been beyond their comprehension, and hence abhorrent to them."
'Prejudices, First Series ' Summary
Mencken sharpens his pen and in a collection of short essays delivers acerbic opinions on issues and persons of the time. Among his targets in this volume (the first of six) are critics, H.G. Wells Thorstein Veblen, Arnold Bennett, William Dean Howells, Irvin S. Cobb. Mencken's critiques are delivered against a background of his own well known ethnic, racial, religious, and sectional prejudices.
Books in 'Prejudices' series
Prejudices, First Series by H.L Mencken
Book Details
Original Language
English
Author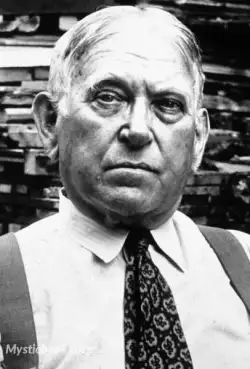 As a scholar, Mencken is known for The American Language, a multi-volume study of how the English language is spoken in the United States. As an admirer of the German philosopher Friedrich Nietzsche,...
More on H.L Mencken
Download eBooks
Listen/Download Audiobook
Reviews for
Prejudices, First Series
No reviews posted or approved, yet...