 The History of England, from the Accession of James II - (Volume 3, Chapter 14)
The History of England from the Accession of James the Second (1848) is the full title of the five-volume work by Lord Macaulay (1800–1859) more generally known as The History of England. It covers the 17-year period from 1685 to 1702, encompassing the reign of James II, the Glorious Revolution, the coregency of William III and Mary II, and up to William III's death. This is volume 3 chapter 14 of a series of books written by the Baron Macaulay in the 19th century. It starts with a brief resume of the history of England up until the Stuart kings and then starts to delve into a little more detail. Macaulay is primarily fascinated by ending of any claim to divine right of kings and the growing role of Parliament in the governing of the country. He sees the accession of William and Mary (Dutch, Protestant royalty) to the British throne as a key moment in the history of the British Isles. This is a book delightful for the literary gifts of the author and intriguing for his view of 18th century English and world politics.
'The History of England, from the Accession of James II - (Volume 3, Chapter 14)' Summary
This volume covers various 17th century events including a military campaign in Ireland and the Church of England oath-swearing controversy, in which some clergymen refused to swear an oath to King William and Queen Mary required by the crown.
Macaulay's approach to writing the History was innovative for his period. He consciously fused the picturesque, dramatic style of classical historians such as Thucydides and Tacitus with the learned and factual approach of his 18th-century precursors such as Hume, following the plan laid out in his own 1828 "Essay on History".
The History is famous for its brilliant ringing prose and for its confident, sometimes dogmatic, emphasis on a progressive model of British history. According to this view, England threw off superstition, autocracy and confusion to create a balanced constitution and a forward-looking culture combined with freedom of belief and expression. This model of human progress has been called the Whig interpretation of history.
Books in 'The History of England, from the Accession of James the Second' series
Book Details
Original Language
English
Genre/Category
Tags/Keywords
Author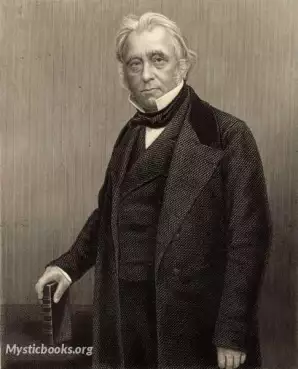 Thomas Babington Macaulay, 1st Baron Macaulay was a British historian and Whig politician. He is considered primarily responsible for introducing the Western education system in India. He wrote extens...
More on Thomas Babington Macaulay
Download eBooks
Listen/Download Audiobook
Reviews for
The History of England, from the Accession of James II - (Volume 3, Chapter 14)
No reviews posted or approved, yet...