 The Merry Adventures of Robin Hood
by Howard Pyle
A modern day legend, Robin Hood is an archetypal hero of the common people who goes to great lengths to famously take from the rich and give to the poor. Luckily he is not alone in his mission, as his righteous views are shared by his band of Merry Men, a group of yeomen, and together they pursue an end to injustice and oppression. Set in medieval England, the tale begins with the introduction of a young archer, who is provoked into conflict and committing a crime against the formidable Sherriff of Nottingham and is immediately dubbed an outlaw. Whilst fleeing from retribution, Robin finds himself hiding out in Sherwood Forest where he meets a lively group of characters, each having their own story to be told. Thereupon, the adventures of Robin Hood, his right-hand Little John, Friar Tuck, the cunning Tinker and the other Merry Men have begun. In a clash against the self-centered Sheriff and his adherents, Robin and his men must figure out a way to help the peasants from mistreatment by the wealthy, and clear their names at the same time. Pyle has successfully recreated a medieval world by piecing together bits and pieces from old ballads and folklore, not excluding the noteworthy archery contests, a beautiful damsel in distress, battles of honor and furthermore adding his own touch to the excitement. Pyle most definitely outdoes himself as he illustrates an impeccable representation of the legendary adventures of the free spirited Robin Hood and his band of Merry Men. Being one of the first cohesive books about Robin Hood, The Merry Adventures of Robin Hood, is the most prominent version recognized by international audiences and a source for cinema adaptations. Filled with action, disguises and humor, the book does not leave anybody indifferent and it is no surprise that it has remained a household favorite throughout generations.
'The Merry Adventures of Robin Hood' Summary
The plot follows Robin Hood as he becomes an outlaw after a conflict with foresters and through his many adventures and runs with the law. Each chapter tells a different tale of Robin as he recruits Merry Men, resists the authorities, and aids his fellow man. The popular stories of Little John defeating Robin in a fight with staffs, of Robin's besting at the hands of Friar Tuck, and of his collusion with Allan a Dale all appear. In the end, Robin and his men are pardoned by King Richard the Lionheart and his band are incorporated into the king's retinue, much to the dismay of the Sheriff of Nottingham.
Book Details
Author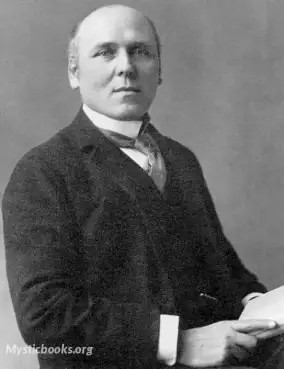 Howard Pyle was an American illustrator and author, primarily of books for young people. He was a native of Wilmington, Delaware, and he spent the last year of his life in Florence, Italy. In 1894, h...
More on Howard Pyle
Download eBooks
Listen/Download Audiobook
Reviews for
The Merry Adventures of Robin Hood
ALL REVIEWS:
Really Favorable
(1)
No reviews posted or approved, yet...