 The Three Taverns: A Book of Poems
Edwin Arlington Robinson's The Three Taverns is a collection of poems that explore the themes of love, loss, redemption, and the human condition. The poems are set in a variety of locations, including taverns, streets, and the countryside, and they feature a cast of characters who are both familiar and strange.
'The Three Taverns: A Book of Poems' Summary
In the shadowy corners of taverns and the bustling streets, amidst the laughter and the din of everyday life, Edwin Arlington Robinson's The Three Taverns paints a poignant portrait of the human condition. Through a collection of evocative poems, Robinson invites us into the lives of ordinary individuals, each grappling with their own unique struggles and aspirations.
The poems unfold like intimate conversations, revealing the complexities of love, loss, and the relentless search for meaning in a world often shrouded in uncertainty. Robinson's characters, from the dispossessed vagabond to the disillusioned poet, are not heroes or villains but flawed and relatable individuals, their stories echoing the universal experiences of humanity.
In the dimly lit taverns, Robinson's characters seek solace and companionship, their conversations laced with a bittersweet blend of hope and despair. They gather to share their stories, their dreams, and their regrets, finding a fleeting connection in the shared experience of human existence.
The streets, too, become a stage for Robinson's exploration of the human drama. He paints vivid scenes of bustling marketplaces and quiet alleyways, where the lives of ordinary people intertwine in a tapestry of fleeting encounters and enduring bonds.
Robinson's language is both sharp and tender, his words cutting through the layers of pretension to reveal the raw emotions that lie beneath. He wields irony and humor with a deft touch, creating a sense of distance that allows him to examine his characters with a compassionate yet unflinching gaze.
Through the lens of The Three Taverns, Robinson explores the themes of redemption and the enduring power of the human spirit. His characters, despite their flaws and misfortunes, possess an innate capacity for growth and transformation. They stumble and fall, but they also rise again, their spirits unbroken by the trials they face.
The Three Taverns is a testament to Robinson's mastery of poetic form and his deep understanding of the human experience. His words linger long after the final page is turned, echoing in the reader's mind like the lingering notes of a haunting melody.
Book Details
Author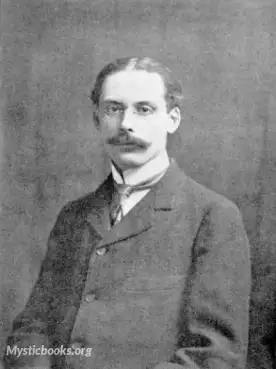 Edwin Arlington Robinson was an American poet and playwright. Robinson won the Pulitzer Prize for Poetry on three occasions and was nominated for the Nobel Prize in Literature four times. Robinson was...
More on Edwin Arlington Robinson
Download eBooks
Listen/Download Audiobook
Reviews for
The Three Taverns: A Book of Poems
No reviews posted or approved, yet...