 Under Western Eyes
The narrator, an English teacher of languages living in Geneva, is narrating the personal record of Kyrilo Sidorovitch Razumov. Razumov is a student in the University of St. Petersburg in the early 1910s. Razumov never knew his parents and has no family ties. He is trusted by his fellow students, many of whom hold revolutionary views, but Razumov takes no clear position on any of the great questions of his time because he considers all of Russia his family. (A better view, perhaps, would be to say that Razumov has no family to fall back on, feels isolated from his contemporaries, takes no interest in the "great issues" of the day, and merely seeks a middle-class secure position within the Czarist system – thus, very ironically, he sees "all Russia" as his "family.")
'Under Western Eyes ' Summary
Under Western Eyes is a novel by Joseph Conrad. The novel takes place in St. Petersburg, Russia, and Geneva, Switzerland, and is viewed as Conrad's response to the themes explored in Fyodor Dostoevsky's Crime and Punishment; Conrad was reputed to have detested Dostoevsky. It has also been interpreted as Conrad's response to his own early life; his father was a Polish independence activist and would-be revolutionary imprisoned by the Russians, but, instead of following in his father's footsteps, at the age of sixteen Conrad left his native land, only to return briefly decades later. Indeed, while writing Under Western Eyes, Conrad suffered a weeks-long breakdown during which he conversed with the novel's characters in Polish.
This novel is considered to be one of Conrad's major works and is close in subject matter to The Secret Agent. It is full of cynicism and conflict about the historical failures of revolutionary movements and ideals. Conrad remarks in this book, as well as others, on the irrationality of life, the opacity of character, the unfairness with which suffering is inflicted upon the innocent and poor and the careless disregard for the lives of those with whom we share existence.
The book's first audience read it after the failed Russian Revolution of 1905. A later audience reading it after the Russian Revolutions of 1917 perceived the author's insights differently. Writing to Edward Garnett in 1911, Conrad said "...in this book I am concerned with nothing but ideas, to the exclusion of everything else ".
Book Details
Original Language
English
Author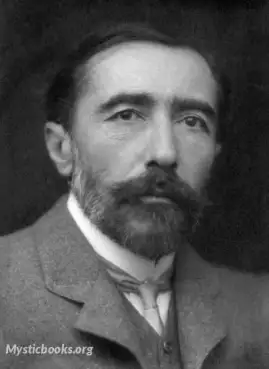 Joseph Conrad (born Józef Teodor Konrad Korzeniowski, was a Polish-British writer regarded as one of the greatest novelists to write in the English language. Though he did not speak English flu...
More on Joseph Conrad
Download eBooks
Listen/Download Audiobook
Reviews for
Under Western Eyes
No reviews posted or approved, yet...