 Julius Caesar
The Tragedy of Julius Caesar is a history play and tragedy by William Shakespeare first performed in 1599. Although the play is named Julius Caesar, Brutus speaks more than four times as many lines as the title character, and the central psychological drama of the play focuses on Brutus. Brutus joins a conspiracy led by Cassius to murder Julius Caesar, to prevent Caesar becoming a tyrant. Antony stirs up hostility against the conspirators. Rome becomes embroiled in civil war.
'Julius Caesar' Summary
The play opens with two tribunes discovering the commoners of Rome celebrating Julius Caesar's triumphant return from defeating the sons of his military rival, Pompey. The tribunes, insulting the crowd for their change in loyalty from Pompey to Caesar, attempt to end the festivities and break up the commoners, who return the insults. During the feast of Lupercal, Caesar holds a victory parade and a soothsayer warns him to "Beware the ides of March", which he ignores. Meanwhile, Cassius attempts to convince Brutus to join his conspiracy to kill Caesar. Although Brutus, friendly towards Caesar, is hesitant to kill him, he agrees that Caesar may be abusing his power. They then hear from Casca that Mark Antony has offered Caesar the crown of Rome three times and that each time Caesar refused it with increasing reluctance, in hopes that the crowd watching the exchange would beg him to accept the crown, yet the crowd applauded Caesar for denying the crown, upsetting Caesar, due to his wanting to accept the crown. On the eve of the ides of March, the conspirators meet and reveal that they have forged letters of support from the Roman people to tempt Brutus into joining. Brutus reads the letters and, after much moral debate, decides to join the conspiracy, thinking that Caesar should be killed to prevent him from doing anything against the people of Rome if he were ever to be crowned.
Book Details
Original Language
English
Genre/Category
Tags/Keywords
Author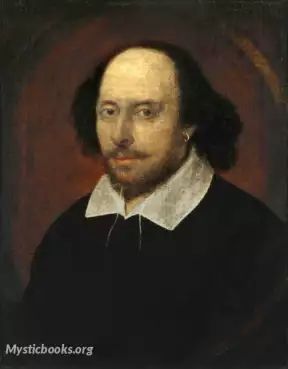 William Shakespeare was born on April 23, 1564, in Stratford-upon-Avon. The son of John Shakespeare and Mary Arden, he was probably educated at the King Edward VI Grammar School in Stratford, where he...
More on William Shakespeare
Download eBooks
Listen/Download Audiobook
Reviews for
Julius Caesar
No reviews posted or approved, yet...